12 Jan

City of Detroit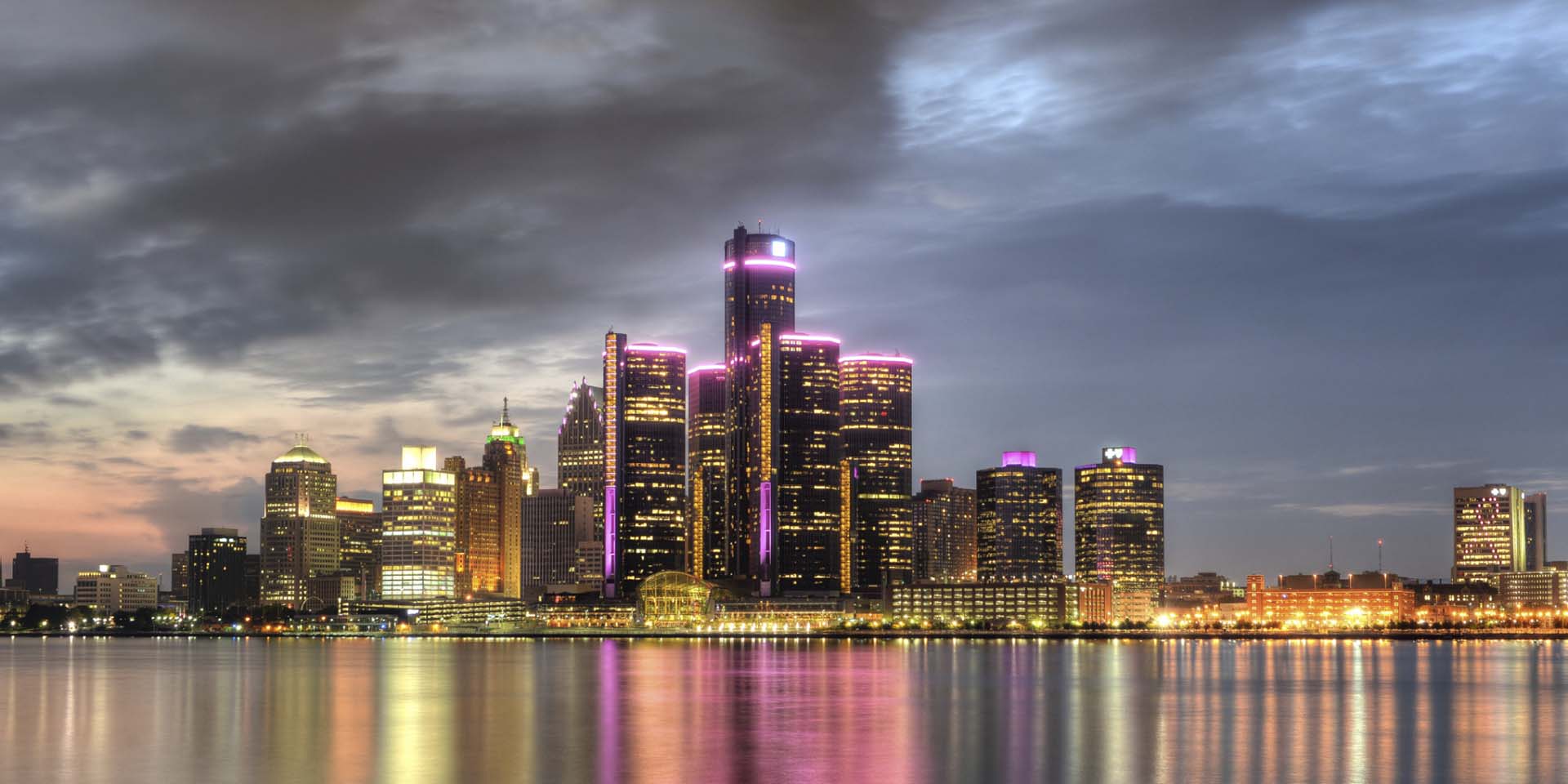 The city of Detroit has a long and storied history of greatness, yet also is the poster child for industrial decline. When someone casually asks where I'm from, and I say Detroit, too many people ask me "What was that like?." The idea that a lot of people share about the motor city is a negative one. We set out to reposition a city that is capable of reclaiming its once glorious place.
• Historical Research
• Ethnographic Research
• Influencer Interviews
• Campaign Discovery
• Campaign Messaging
• Identity Development
• Design Research
• Keynote Design
• Digital Design
• Public Presentation

The Masters in Branding program at the School of Visual Arts is one of the most intense and brilliantly difficult tests you can put yourself through. Our thesis challenge was to revitalize iconic brands that had fallen out of favor with popular culture. As a Detroit ex-pat, the opportunity to look at my hometown through the eyes of a strategist was a once in a lifetime opportunity. Our team dove headfirst into everything Detroit, but first, we had to know what we were up against. Advised by two of the best in the business, Dr. Dan Formosa of Smart Design and brand psychologist Dr. Tom Guarriello, we started by asking questions.
In 2013, the once economic powerhouse that was Detroit filed for bankruptcy, making it the largest municipal bankruptcy filing in U.S. history by debt. Detroit had been attempting a renaissance for over 40 years, battling corruption, bankruptcy, racial and class divisions, arson and blight. The blight begets further blight, yet people stay, and among those who have stayed, there are countless who have taken matters into their own hands. Teaming up with fellow Masters in Branding alums Andy Schwartz, Veta Bates, & Saloni Soni, we set out to put our ears to the ground and listen to Detroit's heartbeat. What we learned was nothing but extraordinary.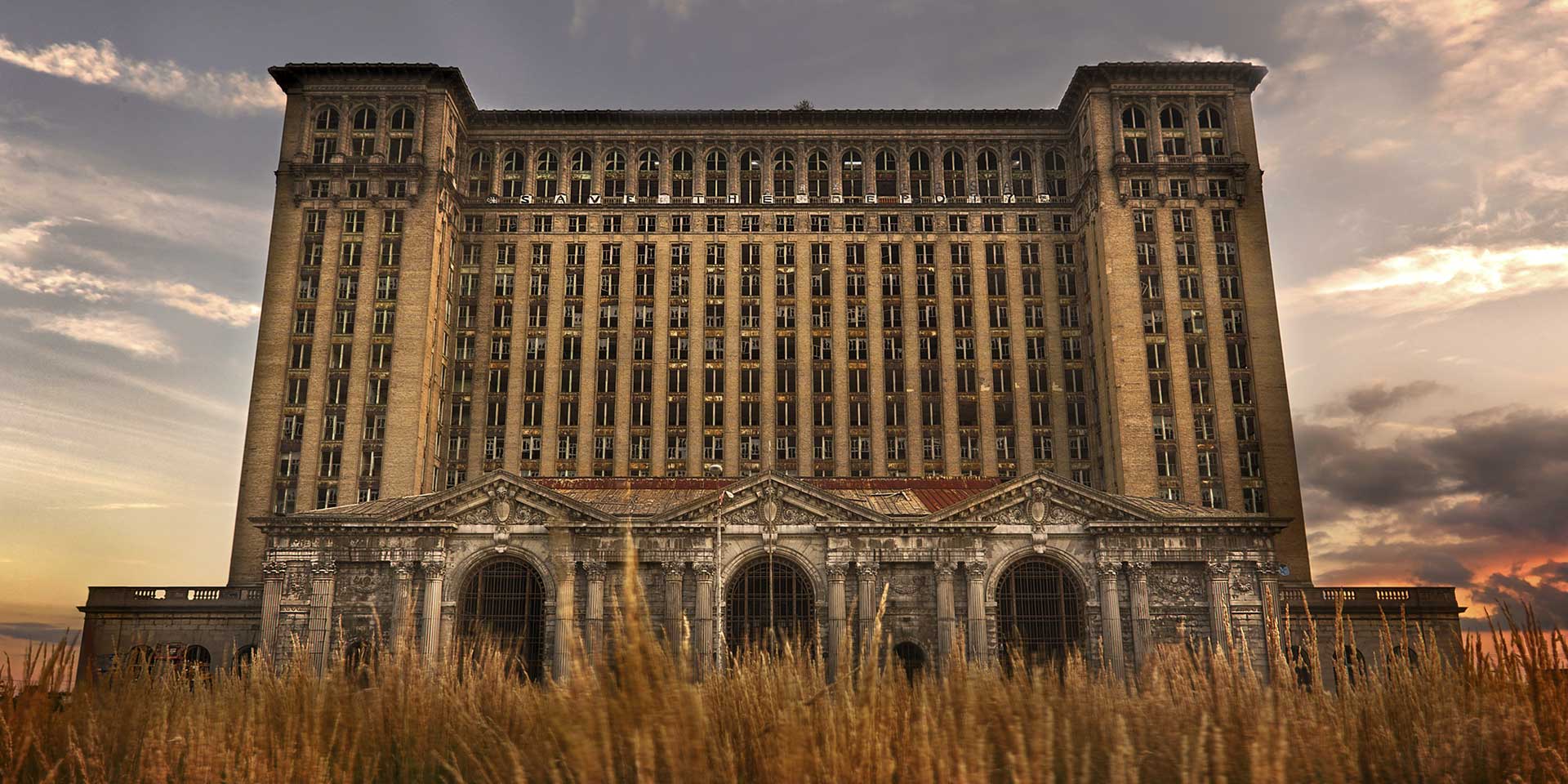 Detroit in terms of branding is often seen as the red herring. But if you change your approach and instead look at the task more along the lines of developing a system of organizing principles that can unify a bunch of disparate parts, then maybe you can create a movement.
1: The smallest effort drives the biggest impact.
2: Detroiters should be given the tools to re-shape Detroit.
3: No one is going to save Detroit, except Detroit.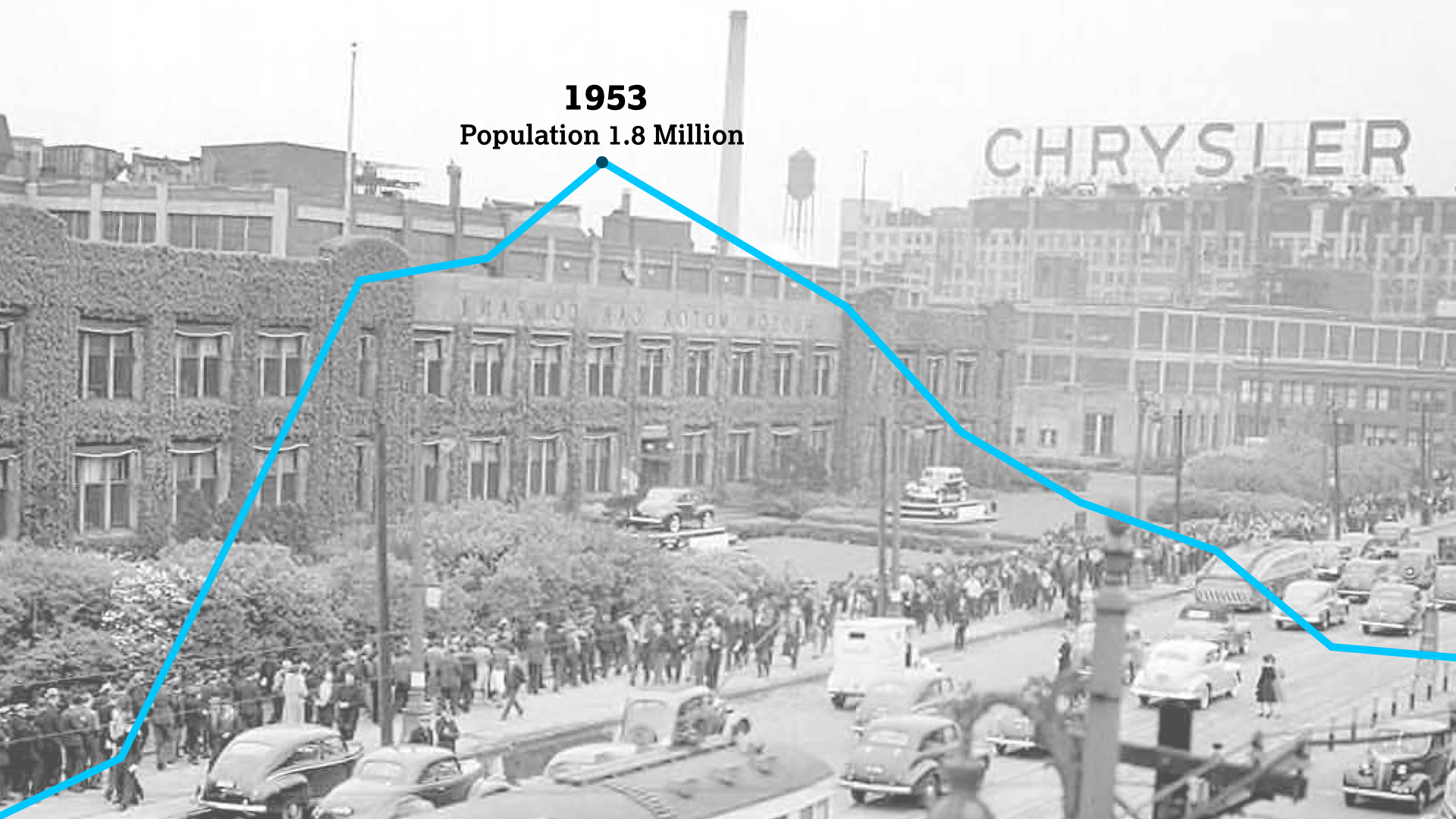 Our challenge was to first identify the smallest definable amount of change that could engage and encourage a social movement in this city. To do that we had to tap into the spirit of Detroit by getting into the city and meeting with those who had already started to take things into their own hands. My connection to the city enabled us to reach a variety of citizens who were involved with movements in progress.
We met and listened to the stories of changemakers at large institutions, the Big 3, start-up tech firms, small businesses and everyday citizens who had taken things into their own hands. We heard about their struggles and asked them what was the one thing they needed most to accomplish their goals. We learned that while there were many initiatives in action, they were lacking a unified voice.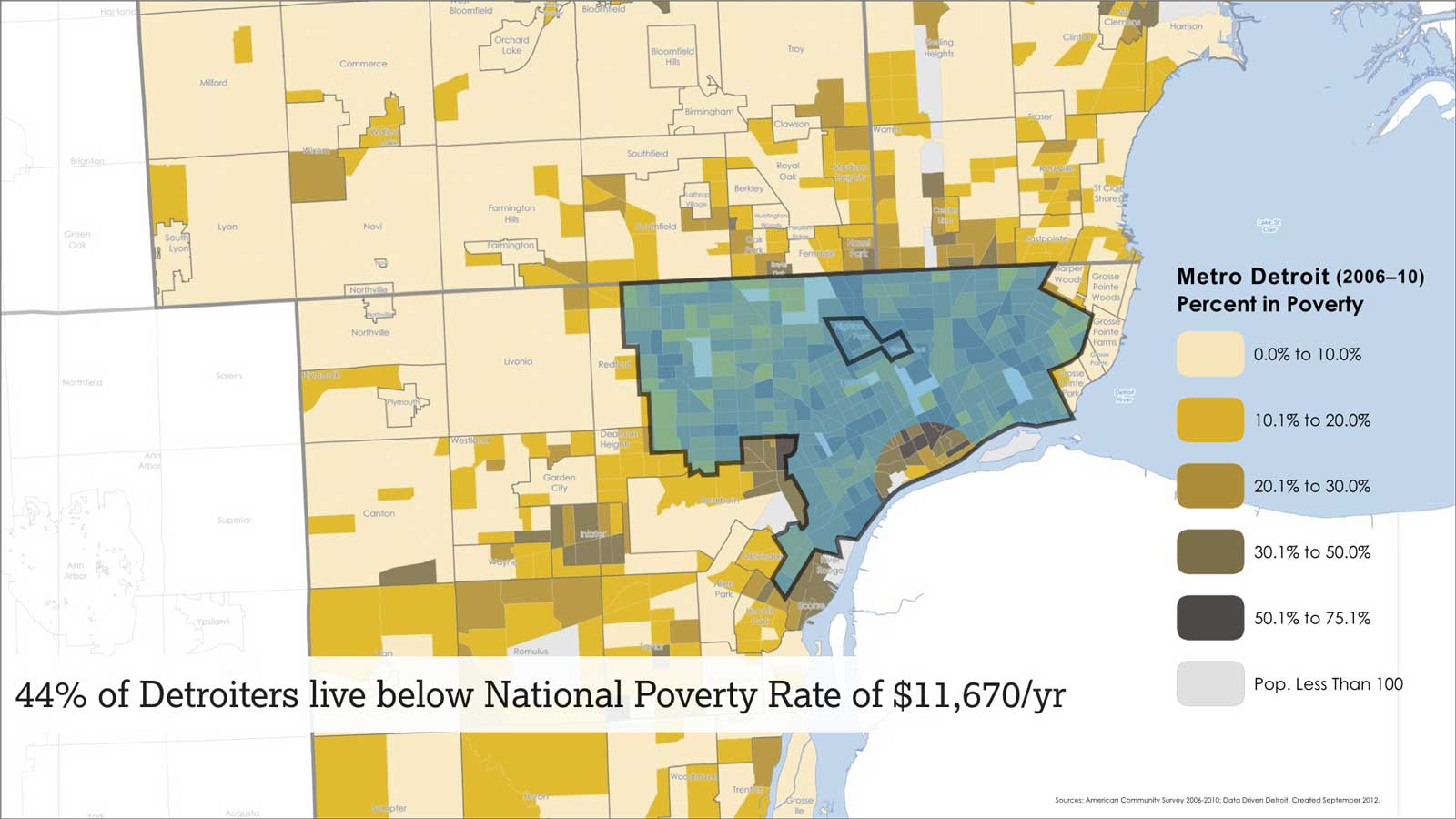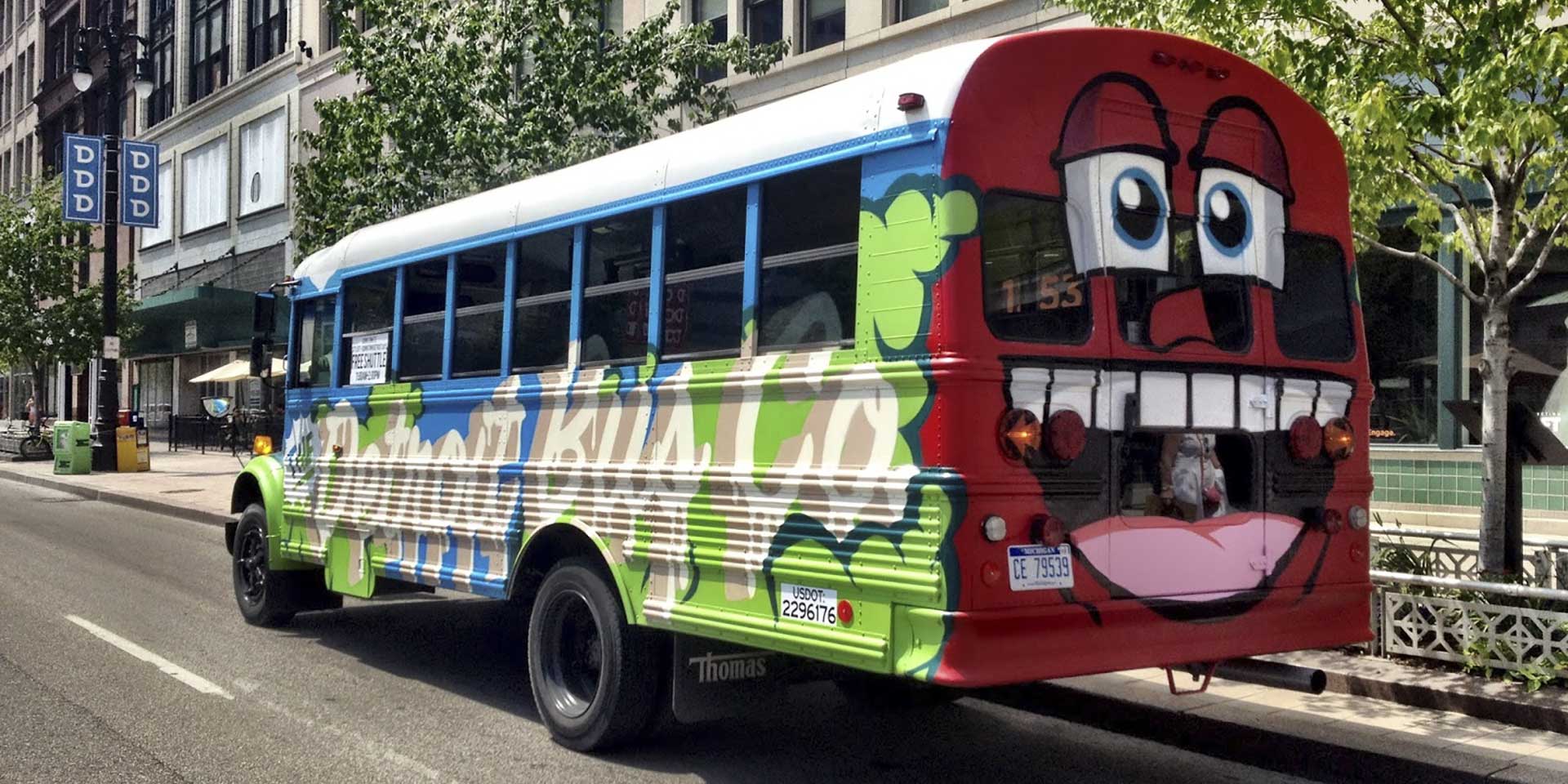 Looking at how social movements begin at the grass roots level, it helped us understand the manners in which a unifying plan could take root. We looked at similar organizing principles found in nature, like the migrational patterns of starlings and compared it to similar social structures already in place. Our thinking is that a more distributed system could empower citizens to bring change to a very small accomplishable piece of their hood. City leaders don't have the resources to do everything, yet with the right tools and principles, citizens can start something and help it grow.
1: Movements are already happening – active enclaves are getting the attention and resources they need to make a direct impact in their neighborhoods.
2: Visual progress of blight removal as well as movements like "Opportunity Detroit" and "Imported from Detroit" can ignite further movements.
3: Movements attract attention from outside media, increasing awareness and re-shaping old beliefs and judgments.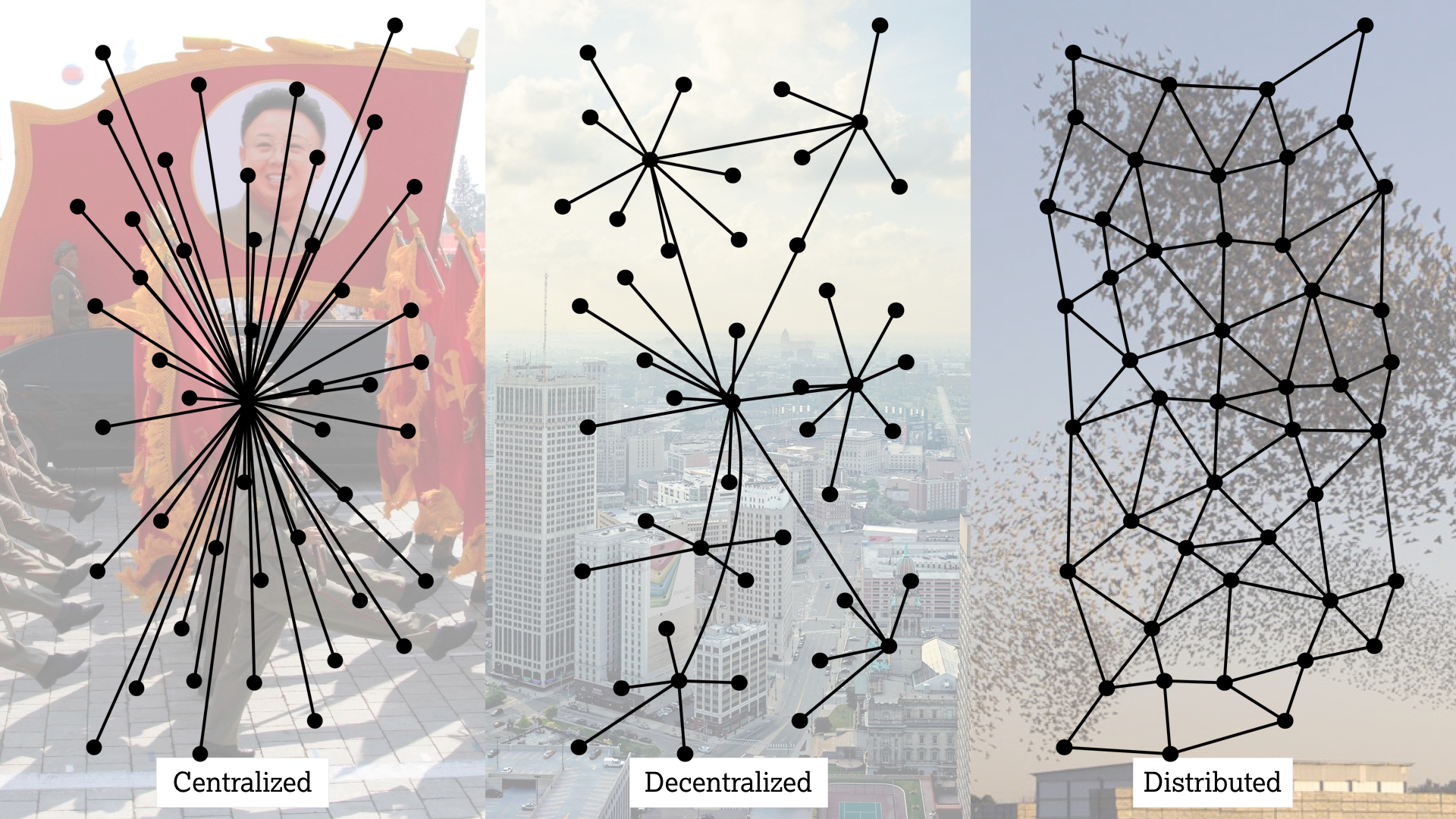 Seeing visible change is a powerful tool that time and again stirs others to take action. In a previous effort by Loveland Technologies to take stock of the sheer amount of blight that Detroit is dealing with, the city was divided up in 132 equal square mile microhoods purely for administrative purposes and to map progress as it was happening. We think this model can be repurposed and used as a tool to brand individual microhoods.
Our goal was to empower citizens and build a distributed social system. We applied Detroit's existing 7 districts to the microhood map and proposed branding each hood under a unified system with assigned microhood managers. The idea is that microhood managers are the cities eyes and ears on the ground, who are responsible for providing real-time data and distributing resources. In effect, we are creating a city-wide conversation.
1. Disrupt existing patterns by enabling emergent and unpredictable futures,
questioning behaviors and processes, and embracing uncertainty.
2. Encourage novelty by empowering individuals to explore non-traditional
solutions without fear of failure.
3. Act as sensemakers by making principles easy to understand, and amplify
success by sharing collective success, failure and resources.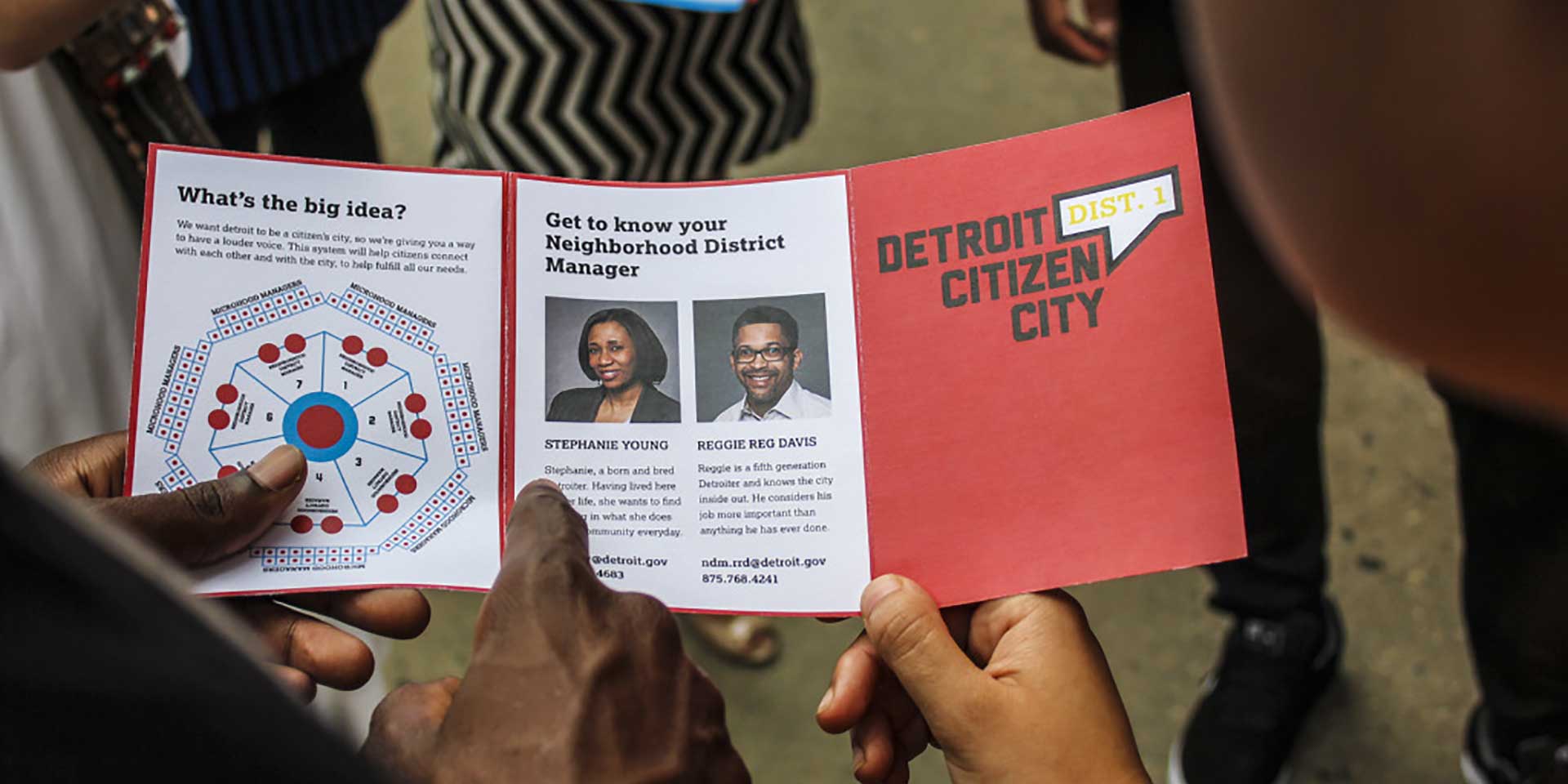 With so many microhoods and people to unify, we needed a multi-pronged execution strategy that included print and digital campaigns. Printed pieces would serve to inform each citizen about what we dubbed "Detroit City Citizen."
Print collateral would be critical when a majority percentage of homes don't have internet or mobile phone access. We also had to take into consideration, methods to inform skeptical citizens who didn't feel safe enough to talk to strangers. Individuals could fill out print documents, have them collected by their microhood manager, and slowly build trust as resources made it to the people who needed it the most.
The digital experience would serve as a public-facing success tracker, with the goal of shifting the ever-present negative perceptions of the motor city. A citizen dashboard inspires individuals with success stories, provides methods of interacting with microhood managers and tracks individual involvement. Voices would be unified here to encourage further non-traditional problem-solving.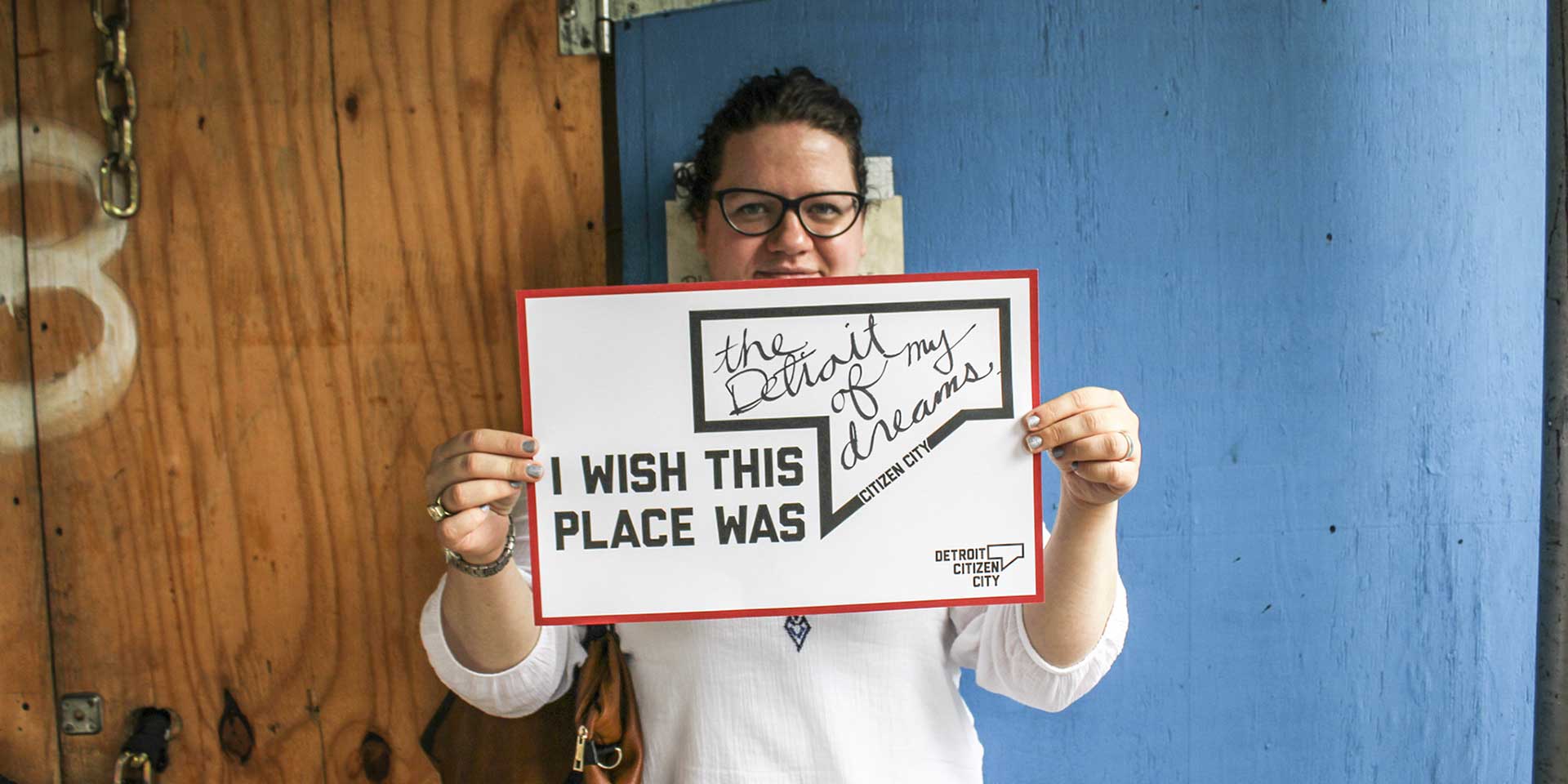 Throughout the project, we were amazed by how Detroiters were already fixing their city with their own hands. We set out to create organizing principles that could unify their efforts and exponentially grow their efforts. Everything culminated with an hour-long team presentation on stage at the SVA theater in NYC. We shared an emotional story meant to inspire and activate citizens and city officials.