07 Jan

IRT Wheels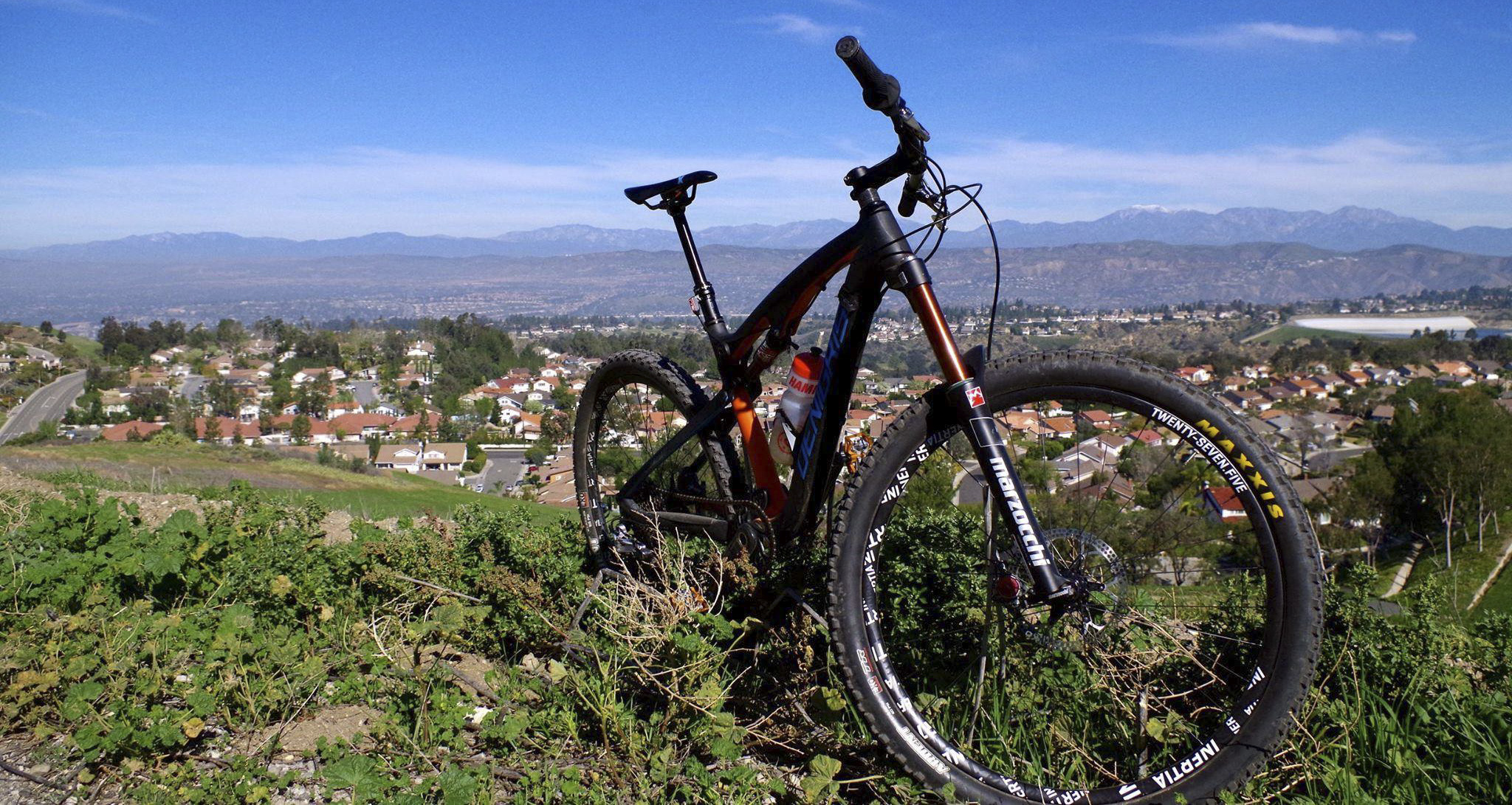 Inertia Racing Technology is a carbon fiber bicycle wheel manufacturer, who makes precision wheels for high-level semi-professional athletes racing domestically. Working directly with their team on re-designing their brands look and feel became a rare opportunity to combine my two passions of design and cycling in advance of their pro-sponsorship debut.
• Creative Concept Discovery
• Product Design
• Clothing Design
• WordPress Design
• WooCommerce Buildout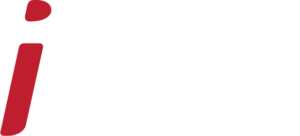 iRT had slowly built a reputation for manufacturing quality, hand built carbon racing wheels in the United States. However, the look and feel of their brand was nothing special amongst their competitive market. Their product simply didn't align with the quality of their products nor their pro-level goals. I set out to create a look that was unlike anything on the market yet conservative enough to not alienate their audience.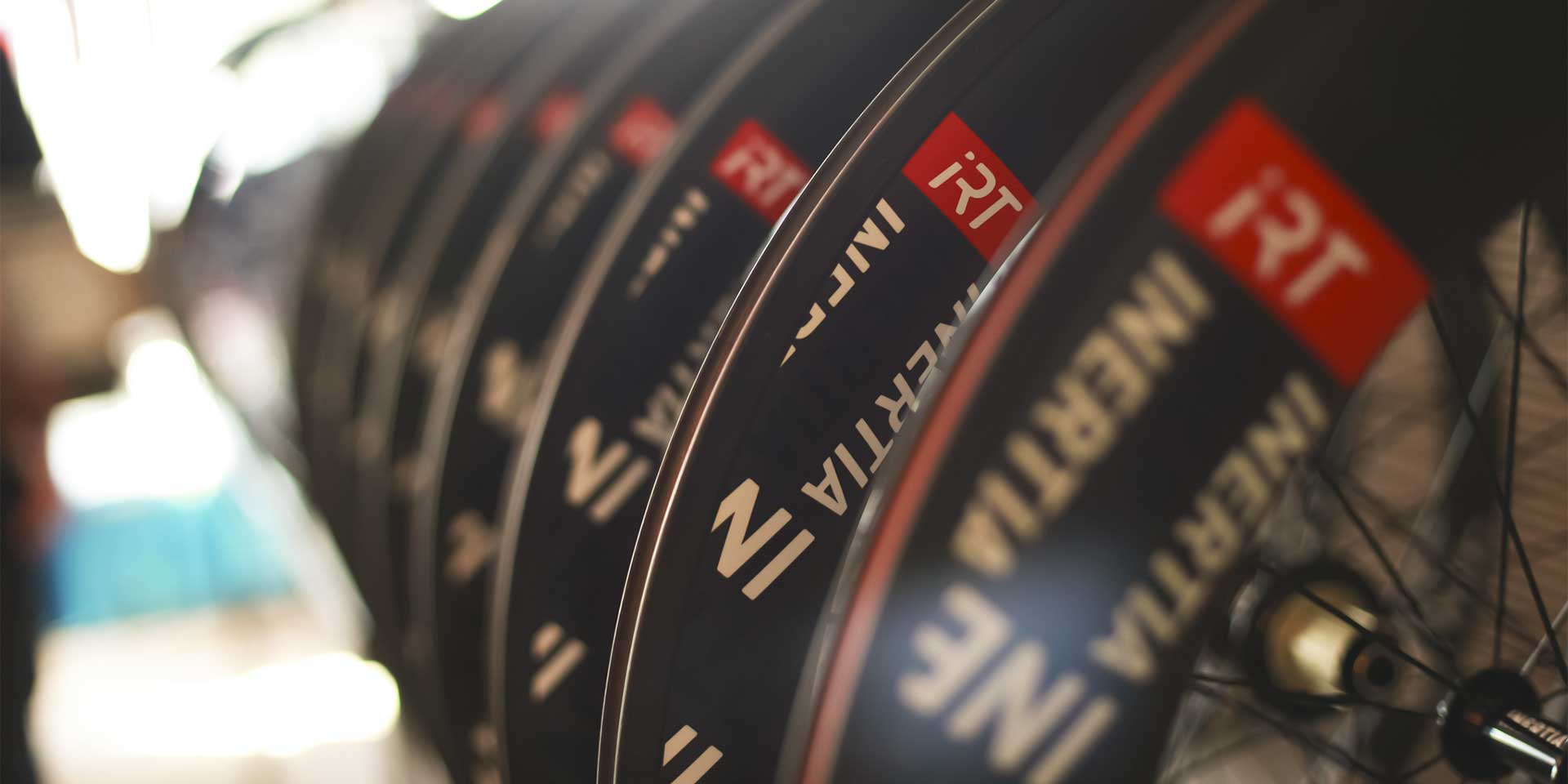 Always a fan of using typography as a texture, I created an asymmetrical pattern with the word "inertia" fitting the words together at different sizes to make it feel as in motion as possible. The finished pattern was applied with gloss black and matte white water decal over the matte carbon-fiber finish of the rim. Some wheels feature bits and pieces of the words, while the disk wheel features the entire pattern in gloss black. Keeping the branding light, iRT and its signature red became a tasteful red tag to ensure the wheels complimented any bike design. Each size of wheel was spelled out to make these wheels stand out in the peloton.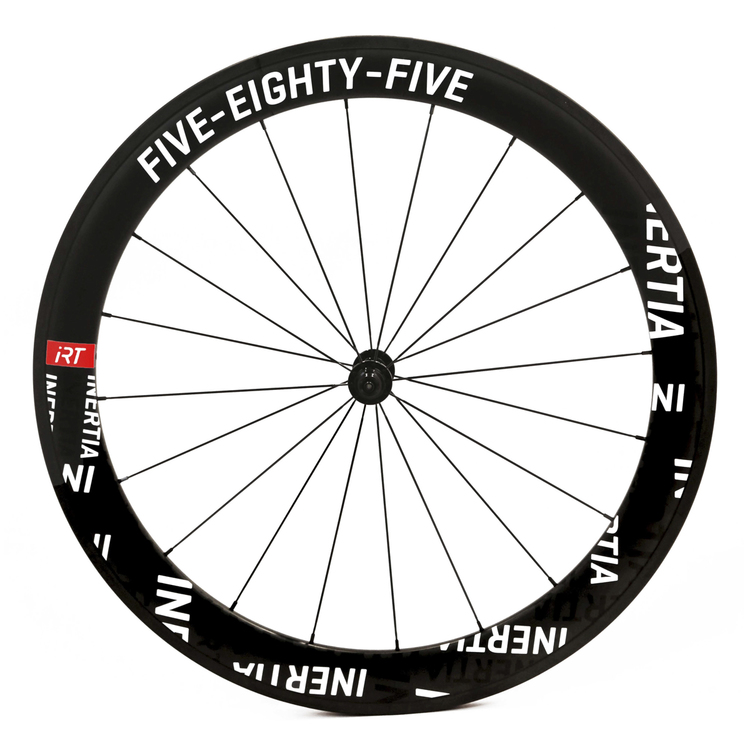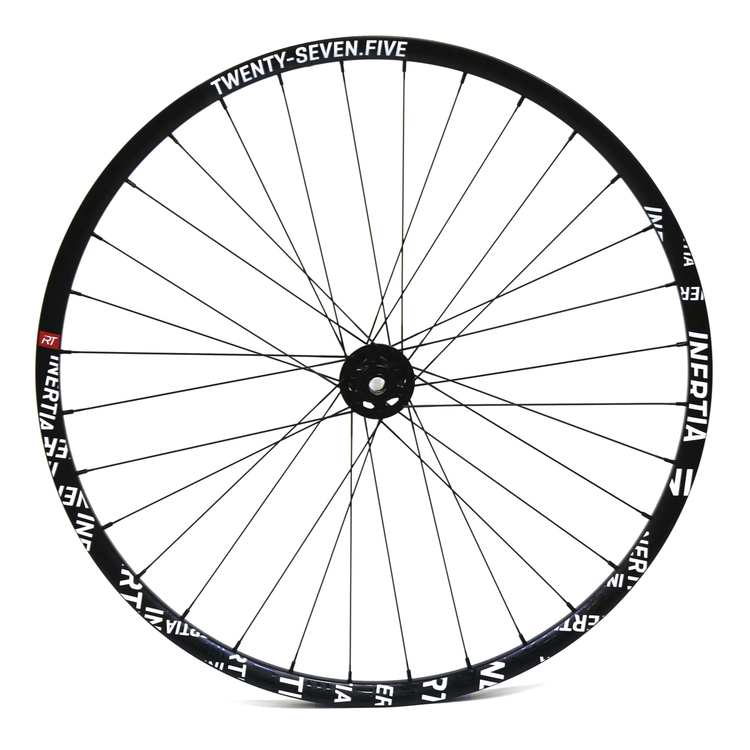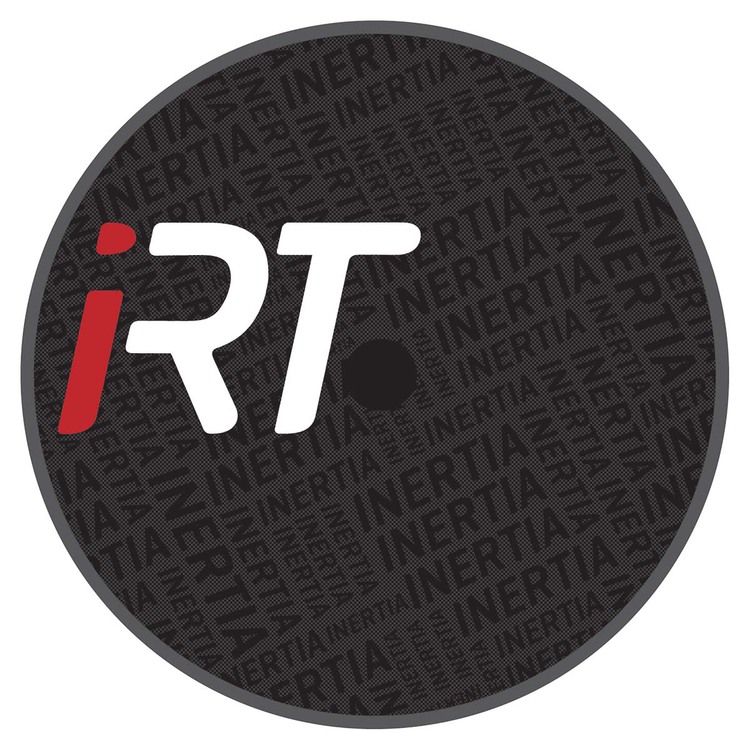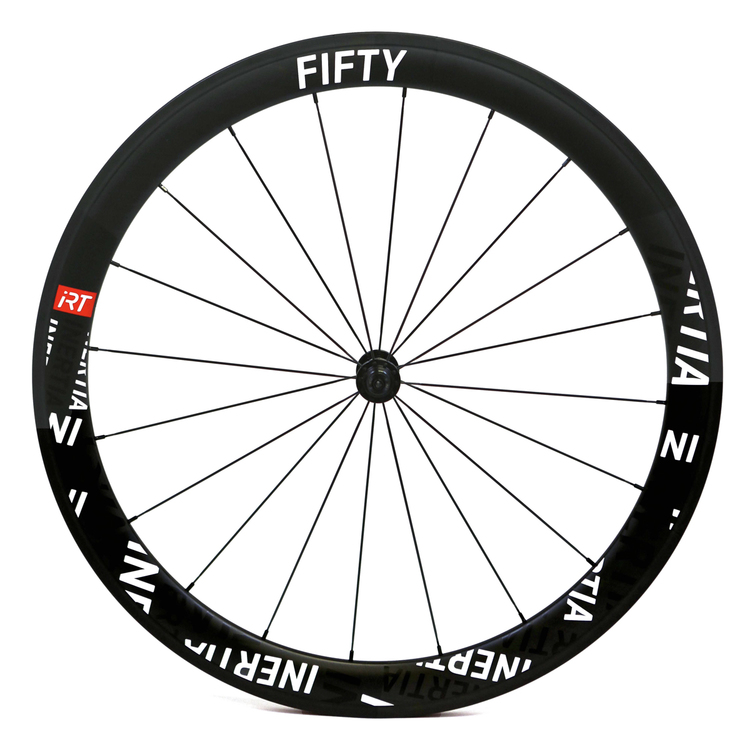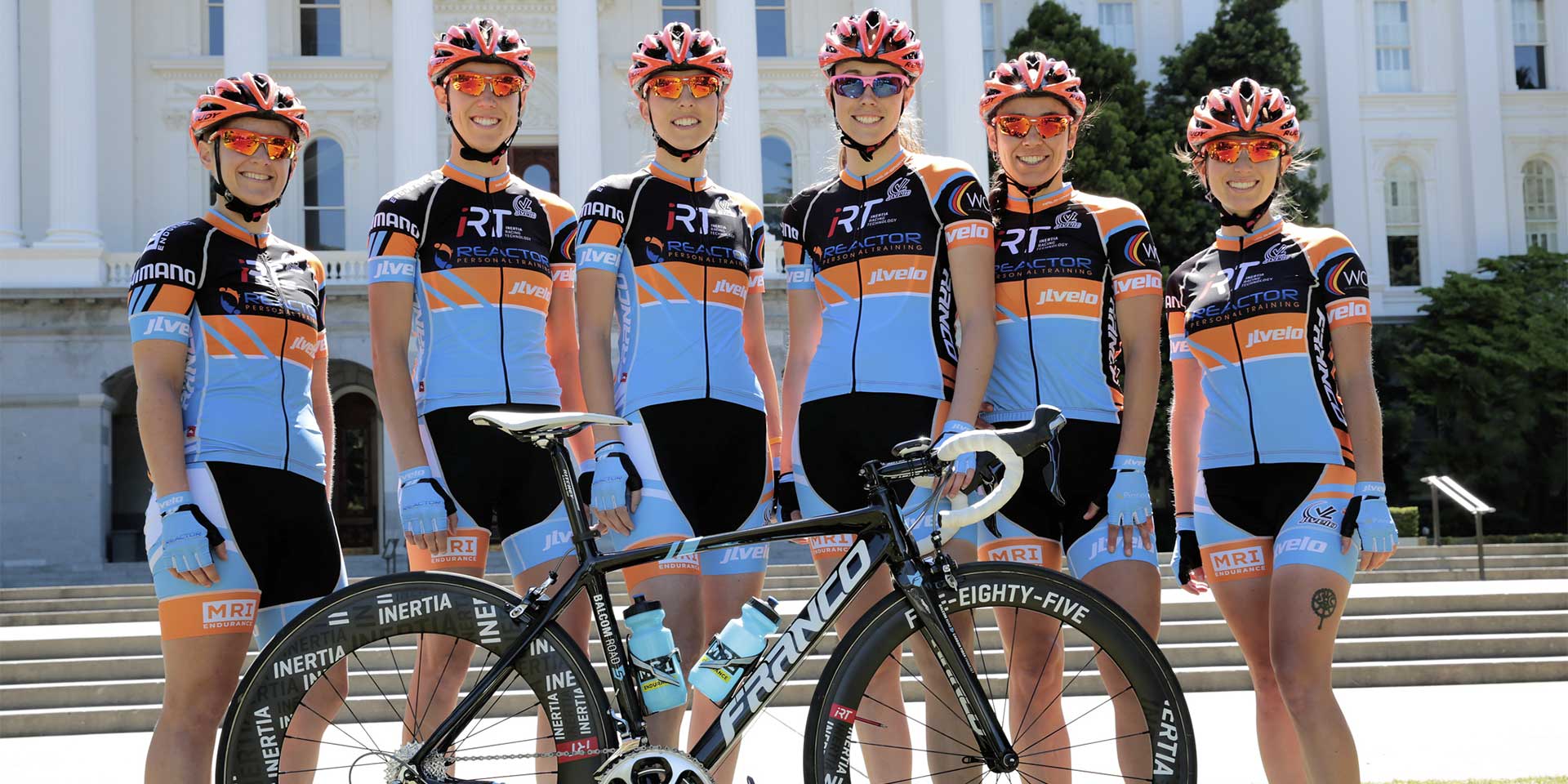 It's pretty common to hear cycling fanatics request "classic" as a design style when working on custom kit designs. What that means are large horizontal stripes and single brand names emblazoned across the chest leaving little room for fun. For the iRT kit, I gave in to some classic design with a modern twist. Single arm and leg art talks to the asymmetrical design of the wheels while hidden on the back of the leg is a little mantra "Ride Hard."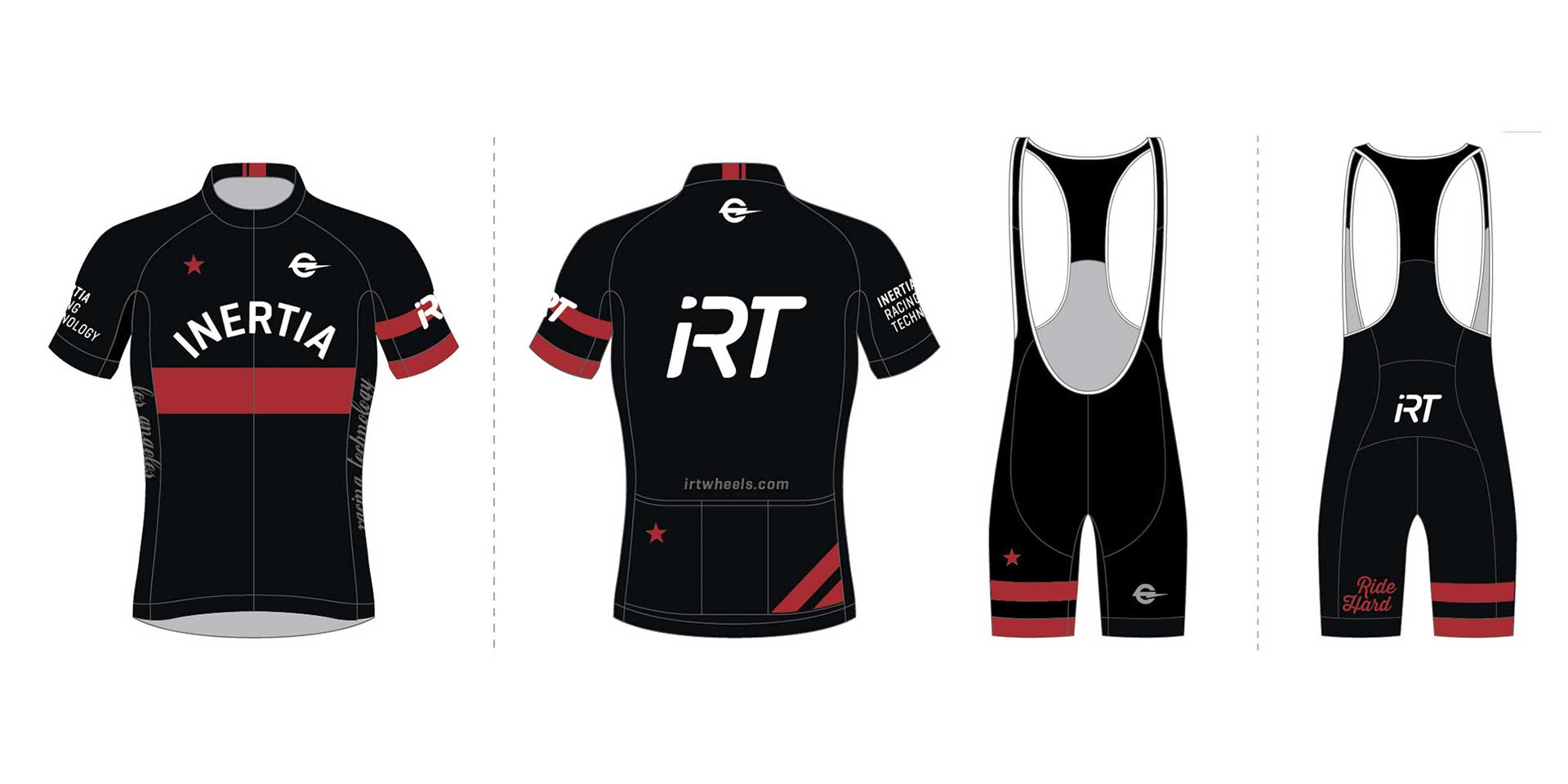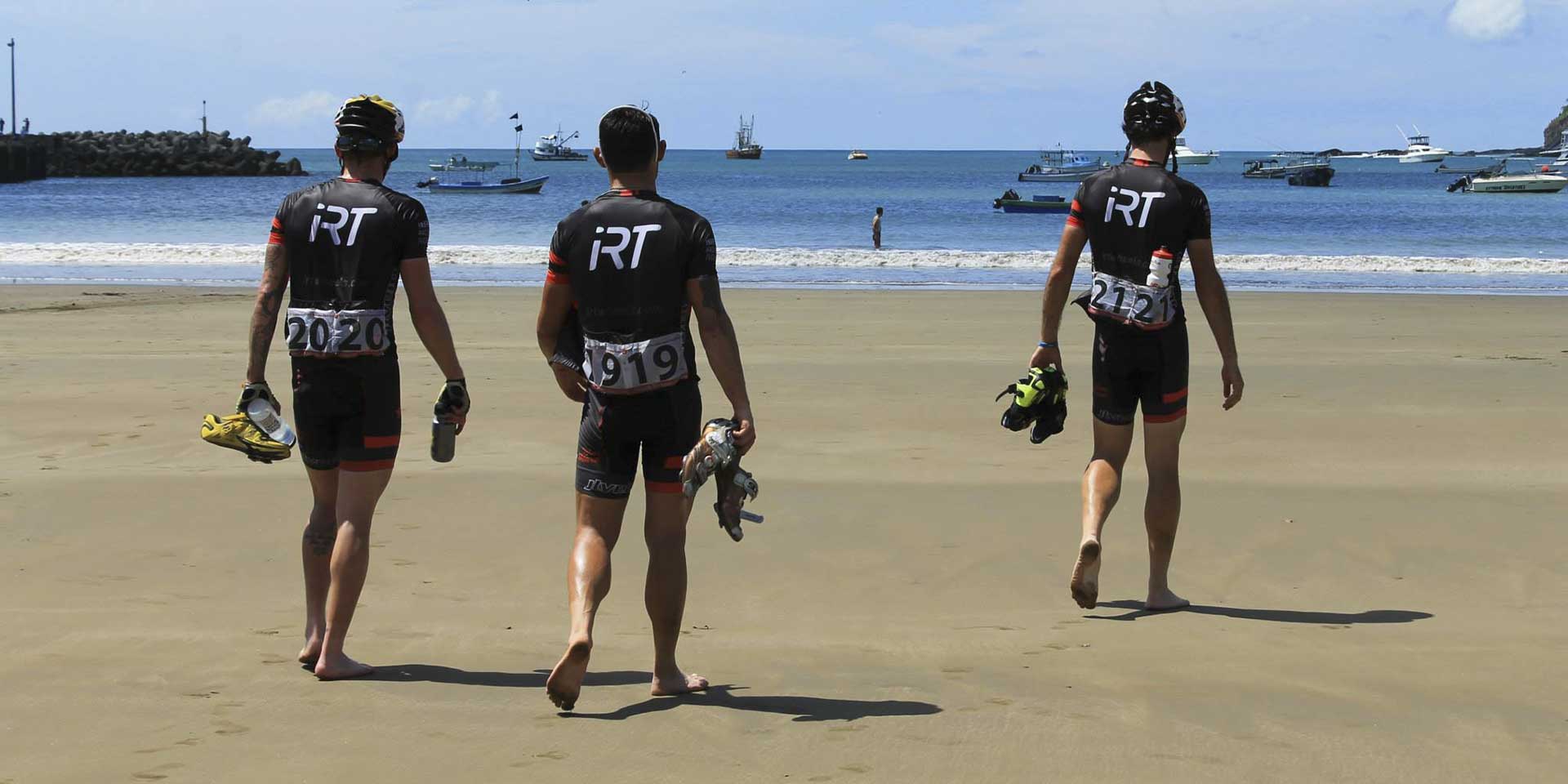 iRT debuted their game-changing design at the 2014 Interbike tradeshow to what can only be described as mania. Their booth was packed throughout all five days of the show, and pro athletes began racing on their wheels in the 2015 season. The design was so popular, they have kept the pattern in circulation year after year.