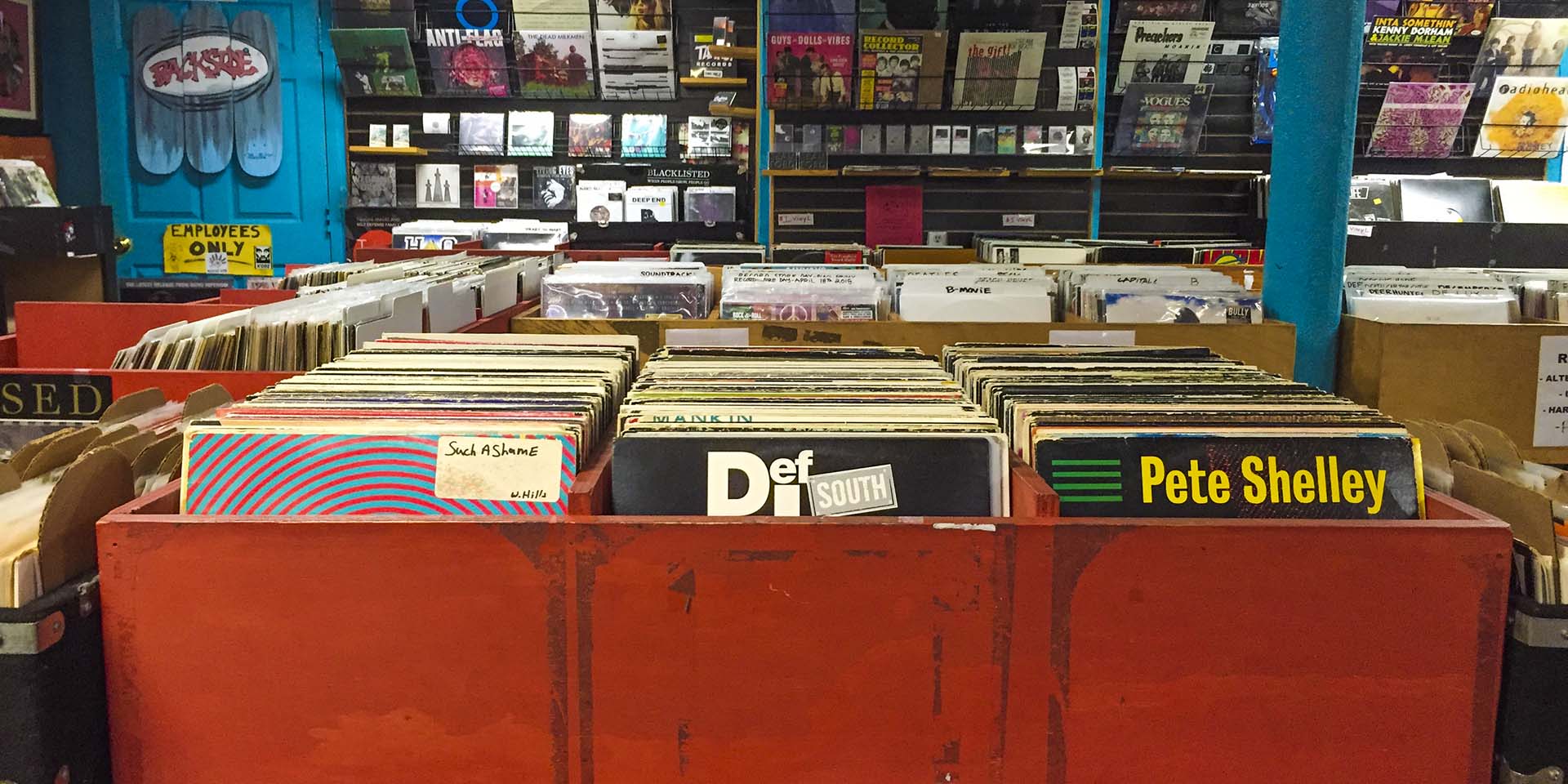 Brooklyn-based design agency Hyperakt started On The Grid as not your everyday neighborhood guide. This one is curated and photographed by the local designers in each major city and hood. Soon the project became a worldwide effort by top creatives to share their local gems. On The Grid allows you travel the world through the eyes of creatives. As the creative curator for the city of Burbank, I took the On The Grid audience to the top 40 gems in the place I called home for 10 years.
• Photography
• Color Correction
• Place Research
• Copywriting I learned of OTG when Los Angeles ambassador Trüf Creative reached out to fellow agencies in the greater LA area. At the time, I was working for an agency that didn't have the bandwidth to take on the project, so I threw my hat in the ring instead. With the caliber of fellow creatives participating in the project, I couldn't turn down the opportunity to tell the design world about my hood.
Burbank Historical Society
At the Burbank Historical Society, the cities early beginnings and industries are captured throughout this large complex of exhibits, preserved historic houses, and community buildings featuring full calendars of arts, culture, sports, theater and creative classes. You can't miss this place, as it has an actual F-104 parked outside on the street.
Bearded Lady Vintage
Fascinate your mind in this colorful little house turned oddities shop. Bearded Lady Vintage has the creepiest of the creepy adorning their walls from jars of creatures preserved in formaldehyde to supposedly haunted masks from around the world.
Chili John's
Chili John's is the oldest restaurant in Burbank, opening with its u-shaped counter in 1946 at the height of Burbank's top-secret aviation era. Have your chili over spaghetti, mild or flaming hot and don't forget the fixin's or pineapple pie for dessert.
Half Baked Co.
Sweet confections inherently come with a bad wrap for being bad for you, but not at Half Baked Co where everything is made with half the bad stuff and twice the good stuff. Come here with your speciality diet restrictions, and leave with a delicious custom made assortment of cakes, cupcakes and macaroons.
Fit Works
Squat till ya drop at this central Burbank Crossfit gym that also features a Brazilian Jui Jitsu group and free Zumba on Fridays. Fitworks has just the right stuff combined with a great staff to help you get fit.
Coffee Commissary
Enjoy the only Cortado you'll find in Burbank on their sizable shady patio or hang out under the rooster painting polishing your latest literary masterpiece. You'll be delighted to find strong espresso and wifi here, and best of all an extremely mild ``industry`` vibe.
Doughn-t Hut
The doughnut is an iconic Los Angeles food group, with thousands of Mom and Pop doughnut shops in every LA neighborhood. Burbank's most architecturally iconic doughnut shop is situated within a primarily residential neighborhood that hasn't changed it's look since it first opened in the 50's.
Pickwick Bowl
Splashy 80's design, two-tone velcro shoes, florescent marble balls and that midwest hometown feel is what you can expect walking into Pickwick Bowl. No bowling alley would be complete without an arcade, pro shop and greasy food - all present an accounted for with bonus new-age arcade games that put your coordination to a test.
As the second OTG city to launch, Los Angeles curators were responsible for setting the bar and starting the movement. We were asked to curate at least 15 gems, but no more than 40. Ever the overachiever, I shot and wrote about 41 places I would recommend to travelers in just shy of 5 weeks. At each location, I took the time to listen to the stories of the owners and staff.
This was a project that helped push my creative writing skills further. The easy solution would have been to write simple prescriptive copy, but I brought emotional storytelling into the mix. It was about the all-encompassing smells, sounds, and visuals for each gem. Wait in line at Handy Market in a cloud of BBQ deliciousness or taste the blueberries in the espresso at The Commissary.
This was a project that got me to the places I wanted to go but never made time. It brought me closer to my city, and kudos to Hyperakt for making this project happen. The social media reception for being the hood with the most posts was fabulous and I continue to update the listing today. Check out the entire collection of Burbank gems!
Visit Project Site