18 Jan

University of Redlands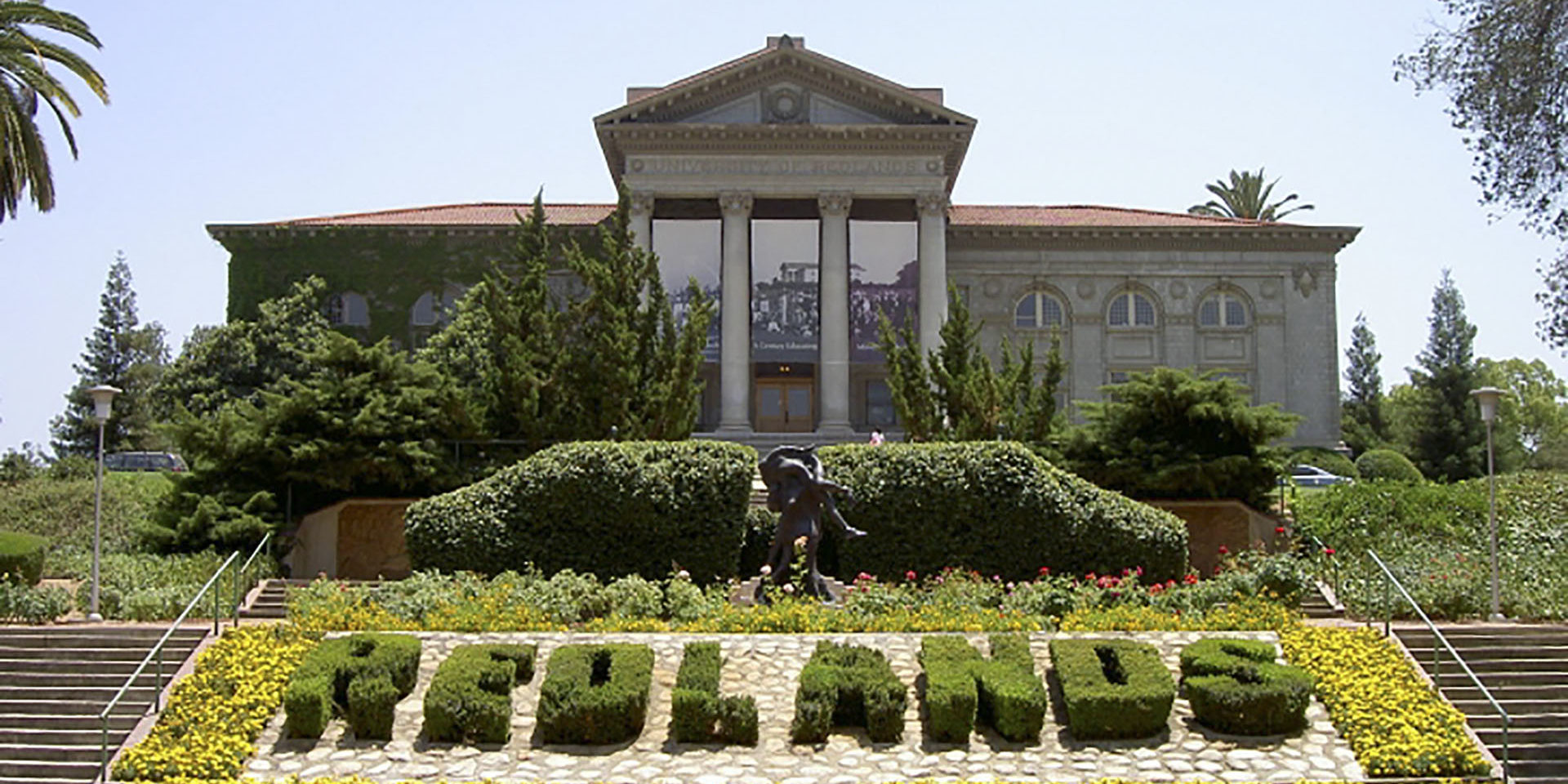 East of Los Angeles is the University of Redlands, a 100-year-old institution that offers a broad-based interdisciplinary liberal arts education. Working on-site with Michael Patrick Partners in San Francisco, I helped design print and digital capital campaign executions as well as took full responsibility for the design and development of the campaign giving website.
• Concept Discovery
• Design Research
• Print Design
• Digital Design
• Infographic Design
• WP Initialisation
• WordPress Development
• CSS Working in conjunction with agency teams typically blurs the lines differentiating individual style. Where my process is most evident in the following 40-page brochure is in the consistency details. I take pride in well thought out files and clean artboards. Everything from master pages to styles is set smartly, reducing the amount of time it takes another designer to make a change. Guides, grids and baselines are mathematically set so the resulting PDF presents consistently without jumps. Visually, I played a large role in how the infographics were designed and laid out.
With over 10 years of digital design practice under my belt, I spearheaded this execution using Sketch, Launchpad, Principal, Zeplin and Anima. My process began with simple wireframes to introduce the parallax heavy concept to the client and continued on with using InVision prototypes to prove our concept.
As the project progressed, we found that the numerous data points required by the client didn't work visually in a digital environment. To solve this we pursued an infographics style that could stay consistent no matter if the deliverable was print or digital. Desktop, social media and print included elaborate animated pie charts while mobile devices relied on the users' inclination to scroll.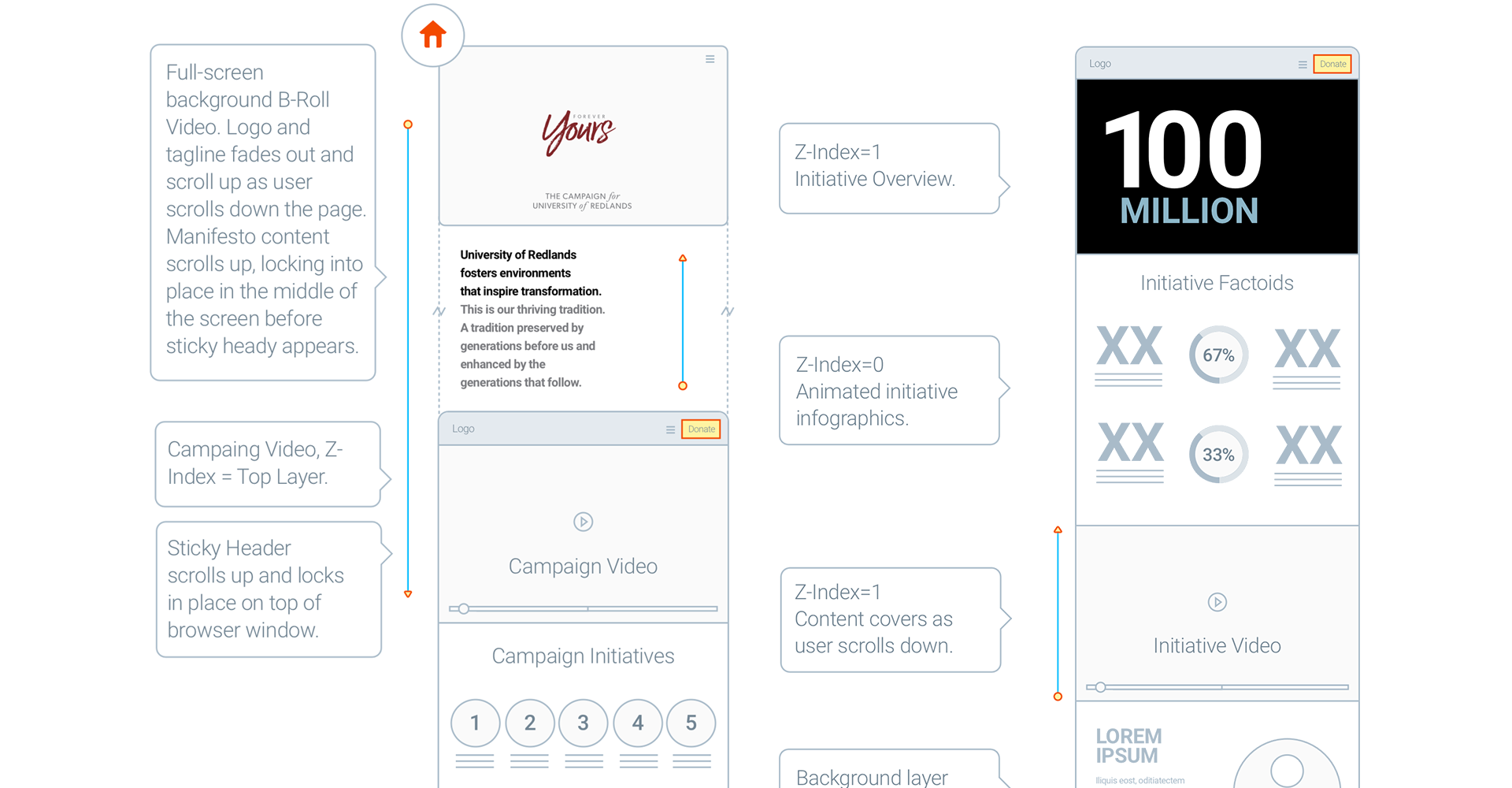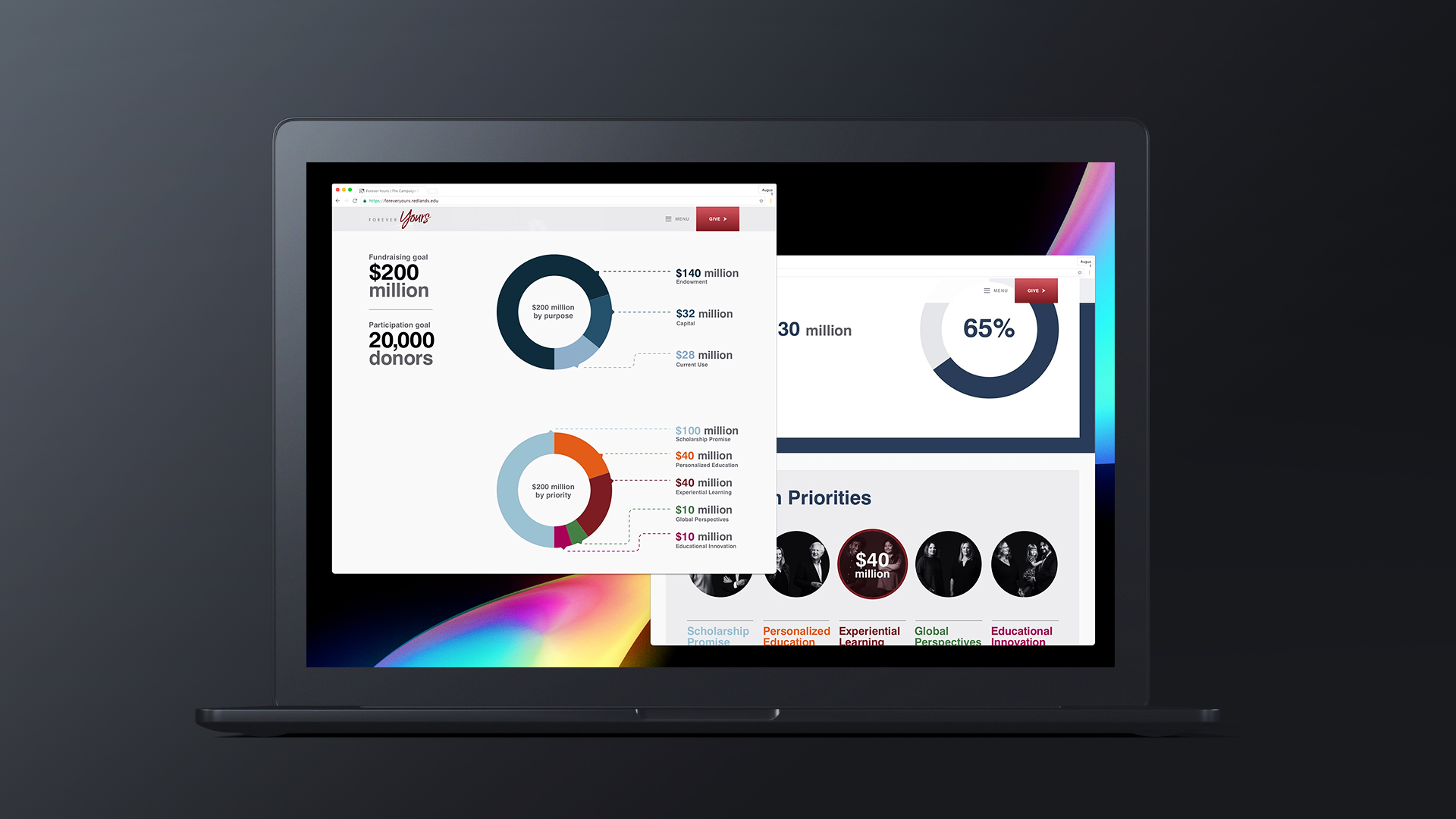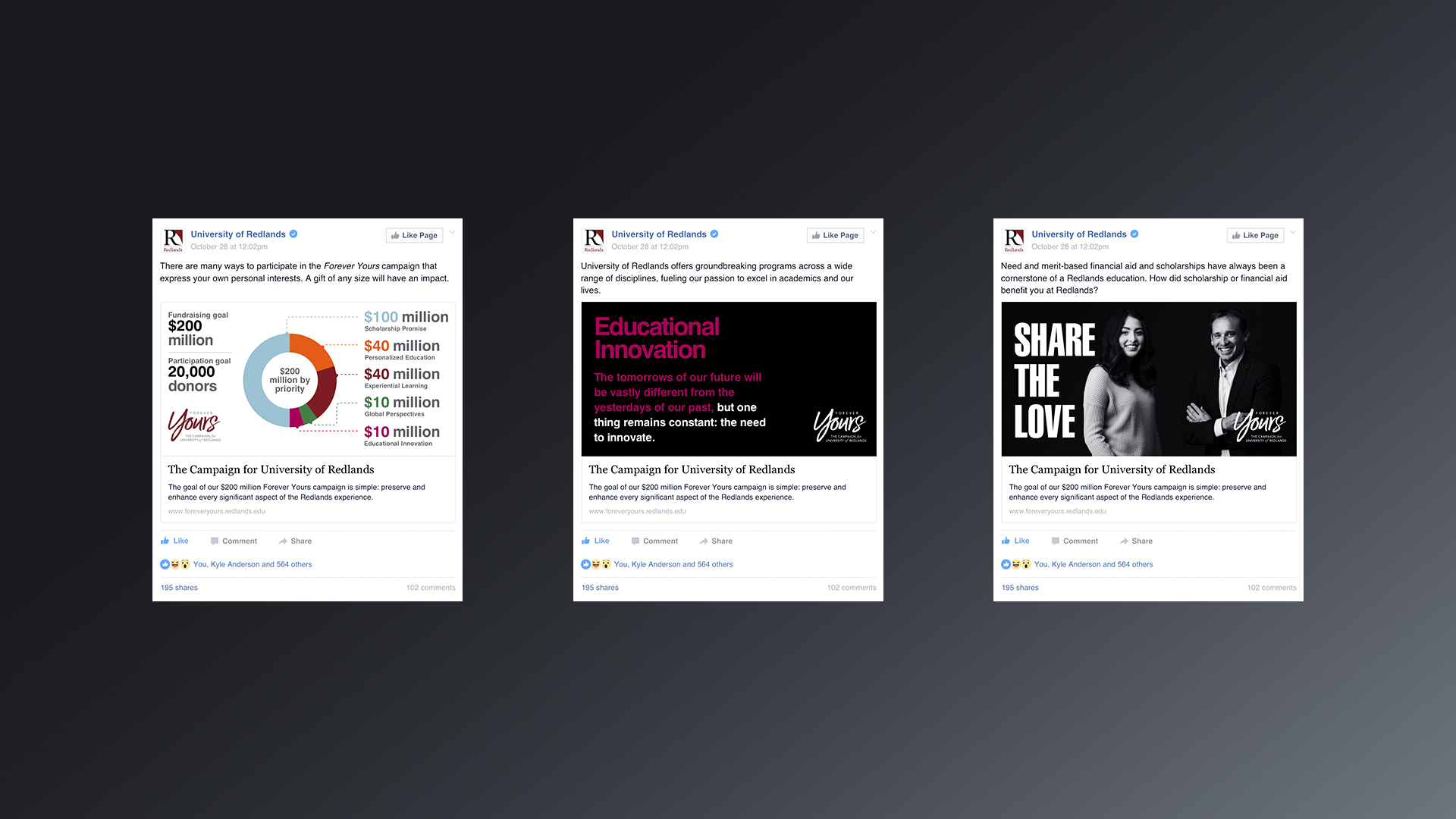 Sometimes things don't go as planned, but you make do and deliver no matter what. At the last minute, our developer couldn't deliver on time.  I made an executive decision, pulled some obscene hours and developed the website alone in 3 days using WordPress. In the end, it all worked out after a lot of smart hustling and the University received an impressive site in time for their launch which received praise from important early donors. When life gives you lemons, you make lemonade.
Visit Project Site