08 May

032: Django Unchained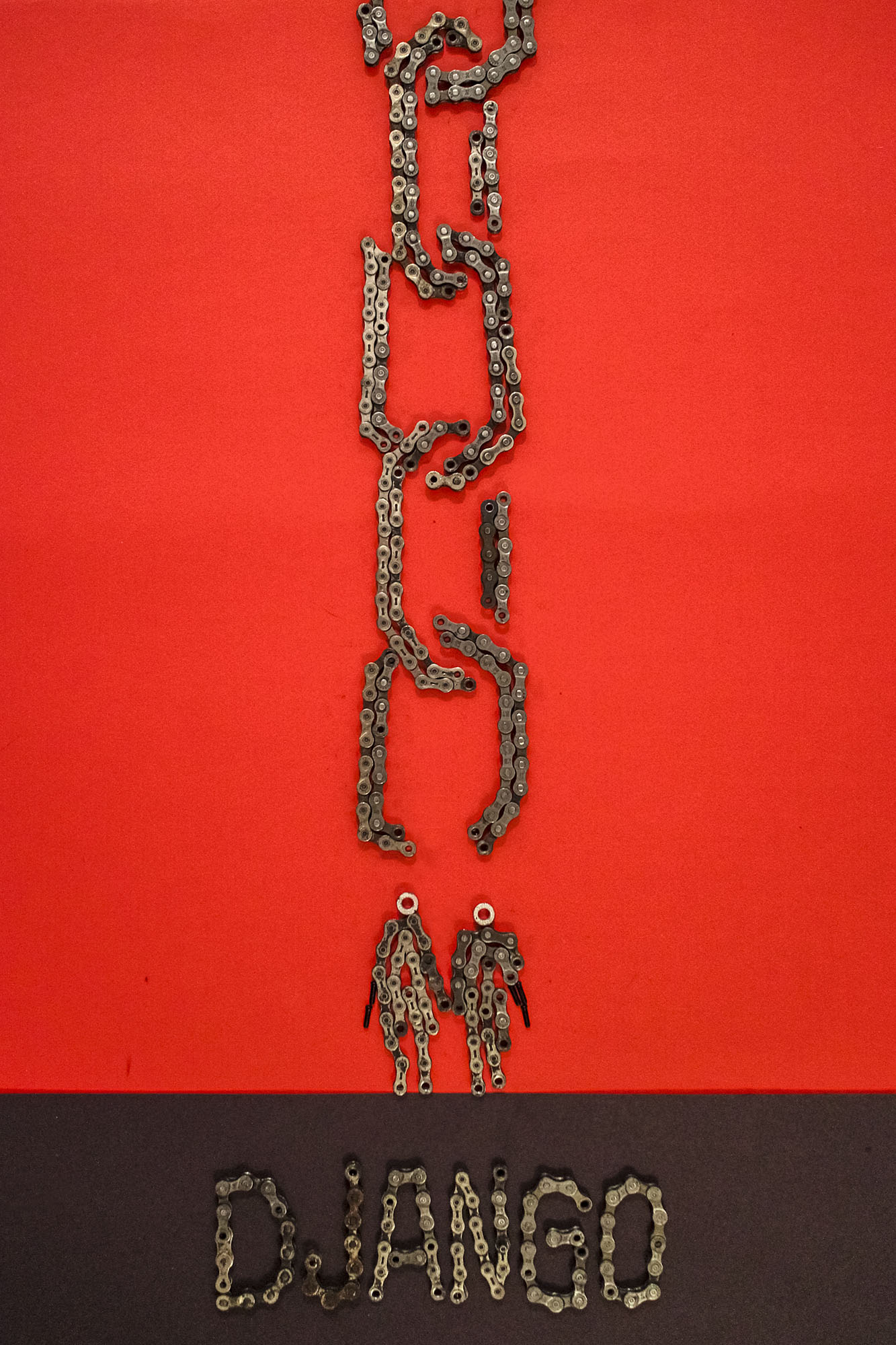 Quentin Tarantino's 2012 Django Unchained is a highly
stylized

variation of the spaghetti Western, taking place in America's pre-Civil War South. Set during the antebellum era, the film follows Django, an African-American slave, and a German bounty hunter posing as a traveling dentist, named Dr. Schultz. In exchange for helping Schultz collect a large bounty on three outlaws, Schultz promises to free Django after they catch the outlaws. Django agrees—on the condition that they also locate and free his long-lost wife from her cruel plantation owner.
• Chain
• Brake Bolts
• Derailleur Cable End Caps
As a longtime Quentin Tarantino fan, Django was the latest in a string of films I could watch over and over—but also killer is the Saul-Bass-esque approach to the theatrical poster by BLT Communications.