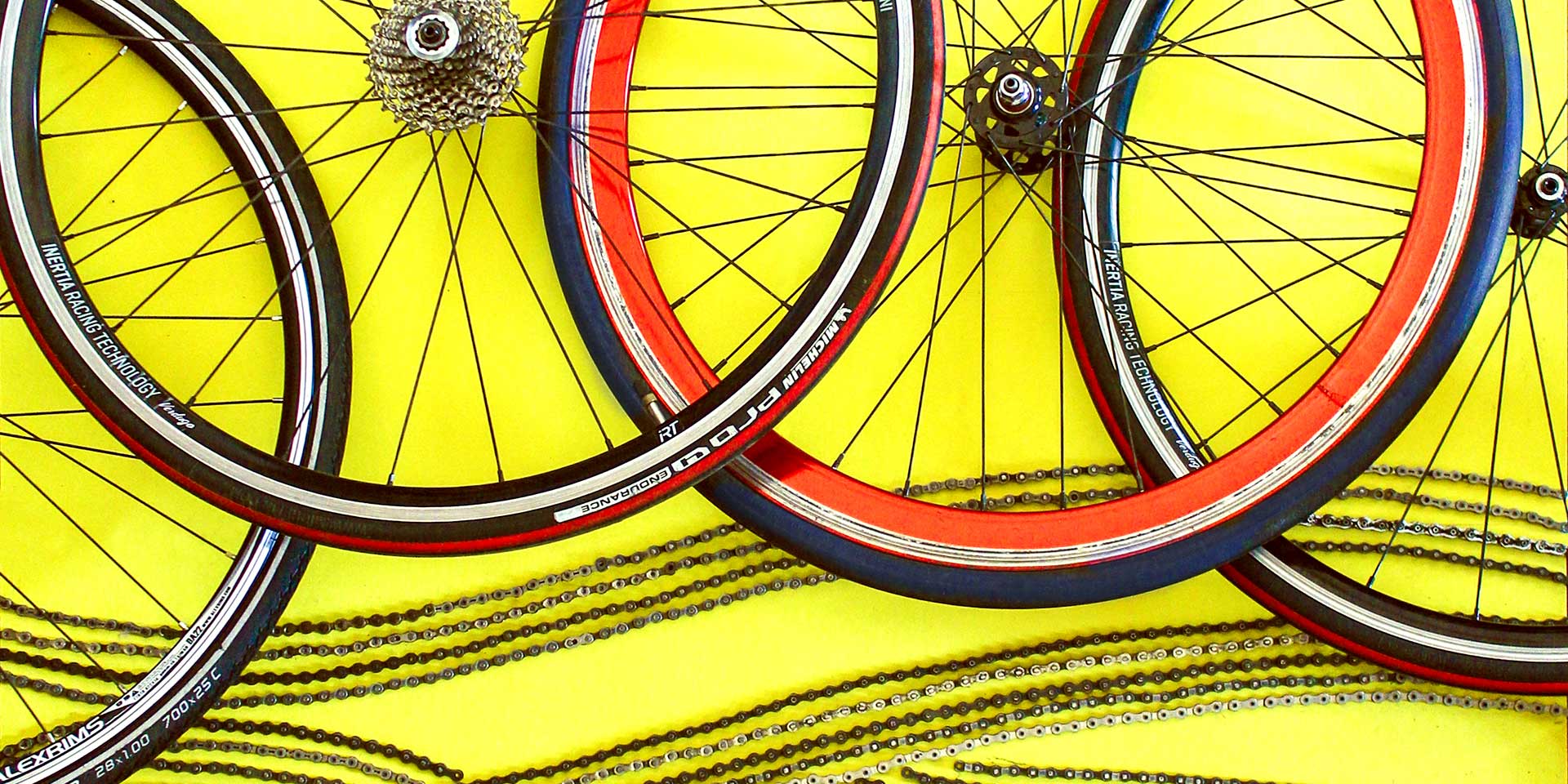 For one-hundred consecutive days, in an effort to bridge my two passions, I re-imagined iconic works of art solely out of scrapped bicycle parts. What resulted was a runaway viral internet sensation. From Pearl Jam to Roy Lichtenstein, each Hoopty represented something that inspired my design career.
• Concept Discovery
• Identity Development
• Mixed Media Sculpting
• Photography
• Color Correction
• Copywriting
• Wordpress Development
• PR/Press Management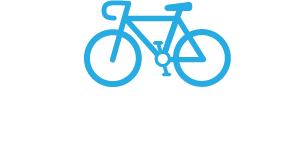 Started by renowned graphic designer Michael Bierut, 100 Day projects are an exercise in discipline and creativity. Michael has said "It's easy to be energized when you're in the grip of a big idea. But what do you do when you don't have anything to work with? Just stay in bed? I've always had a fascination with the ways that creative people balance inspiration and discipline in their working lives. The only way to experience this kind of discipline is to subject yourself to it."
Challenge Accepted, Michael.
Taking place in 2014, during my tenure as a Masters in Branding student at SVA, we were asked to develop a 100 days concept that branded ourselves. As a designer and cyclist, I found that in the bike world I would frequently be speaking about the value of design, while at the design office I became a transportation advocate. 100 Hoopties became the bridge between these two worlds and soon became popular among designers and cyclists around the world.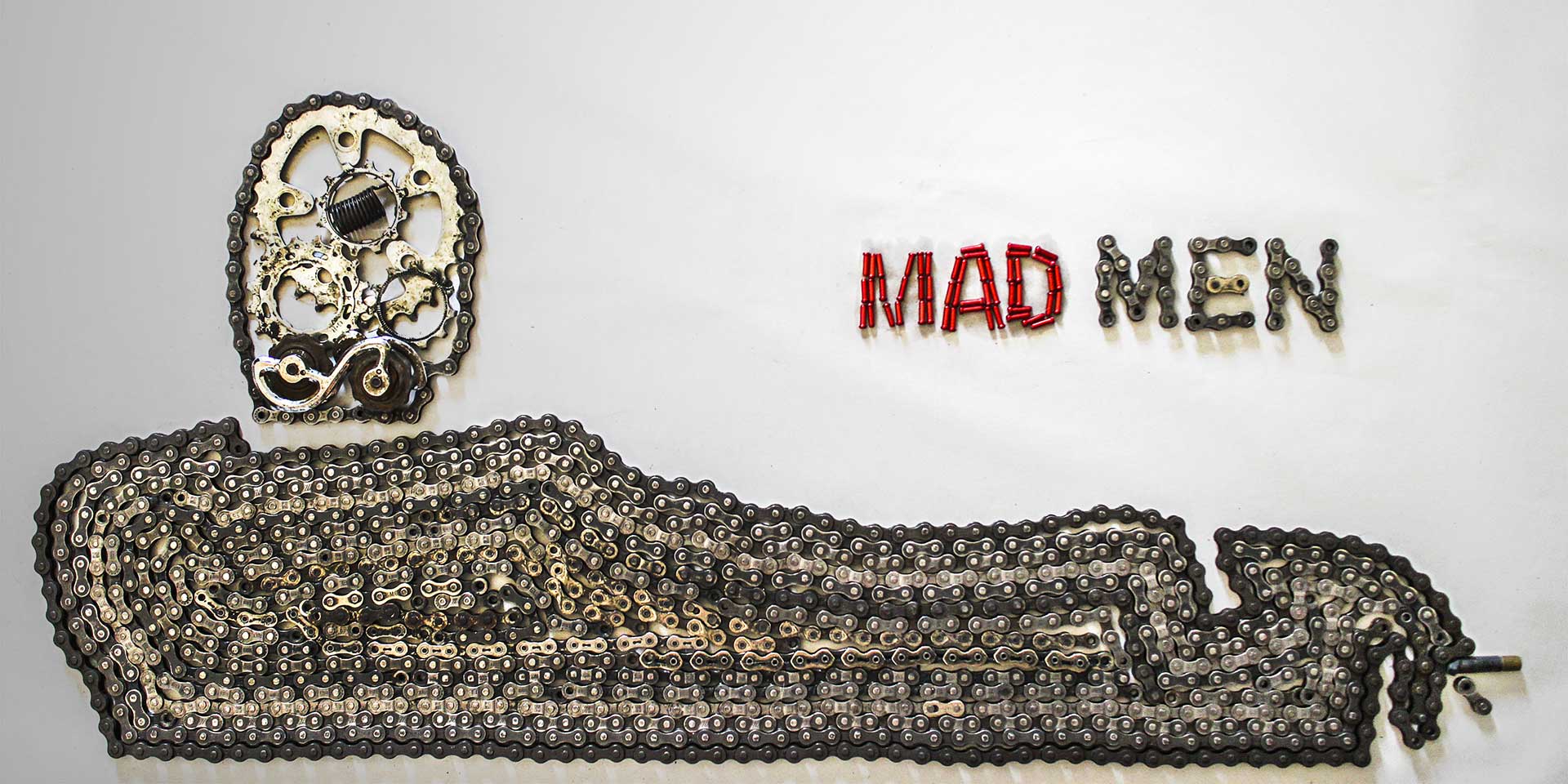 Just like it's four-wheeled counterpart, a Hoopty bicycle is a mishmash of half-working, rusted or duct taped together parts that somehow someone manages to ride without causing severe injury. 100 Hoopties was constructed from the parts of long-dead Hoopty bicycles.
With the help of a projector, each piece was constructed, photographed and recycled into the next piece. It became a cathartic exercise where I had let go of perfection to embrace the surprises and imperfections. Small parts would roll around, grease would leave marks – one time my cat sprinted across a near finished piece. In the end, 100 Hoopties was as much a design challenge as it was a personal challenge to face my fear of perfection.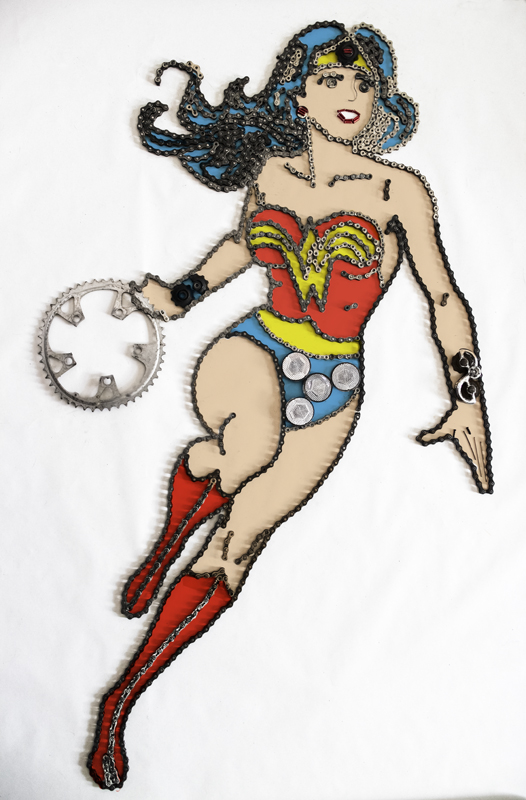 Almost immediately, the project took off like a rocket when Maria Popova from Brain Pickings featured it on her blog. Over the course of the project, the website received 25,000 unique visitors and was published by over 100 media outlets worldwide. The thing people fail to mention about going viral was how managing the media, licensing contracts and requests for interviews becomes a full-time job on its own. To this day, the project is still being published and shared around the web.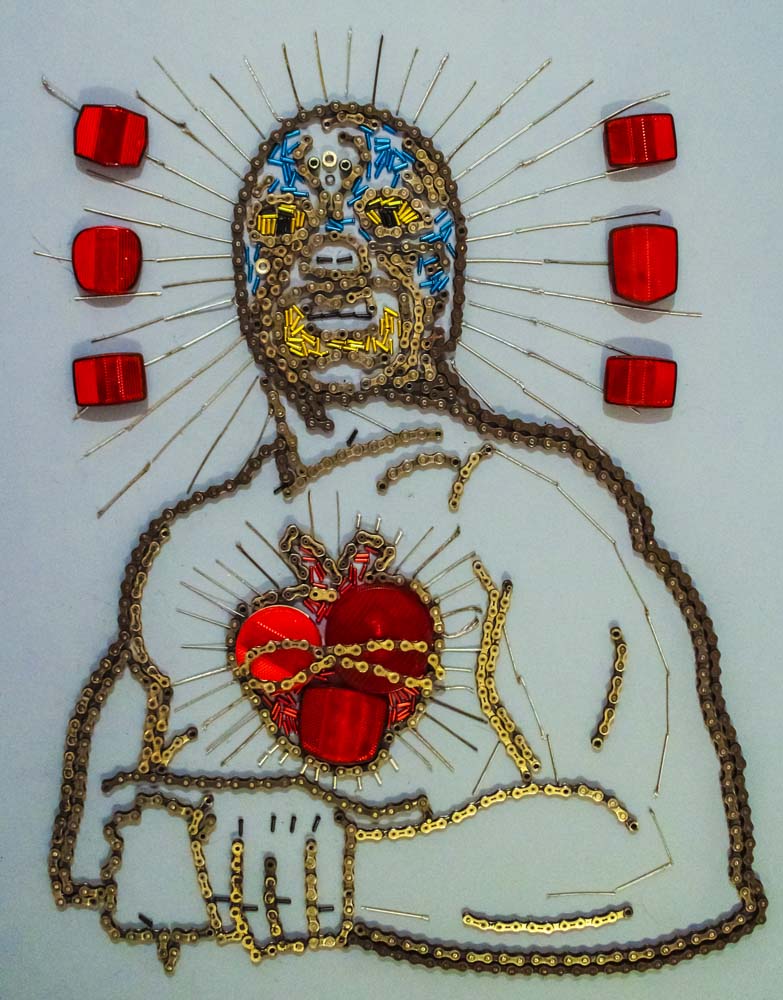 It's fair to say that there are a lot of designers who would give up a lot to present their work to Michael Bierut. Hoopties became such a success, that I was lucky enough to join a handful of classmates who had also had successful 100-day projects. What surprised me the most was that he was a huge fan and had been following all along. Goes to show that you should never let anxiety keep you from sharing your work, you might be surprised.
Over the years, I've been contacted about commissioned pieces and requests to bring the project back for Hoopties 200. A reboot is certainly not off the table. Stay tuned.