11 May

035: Fabulous Las Vegas
035:
Welcome to Fabulous Las Vegas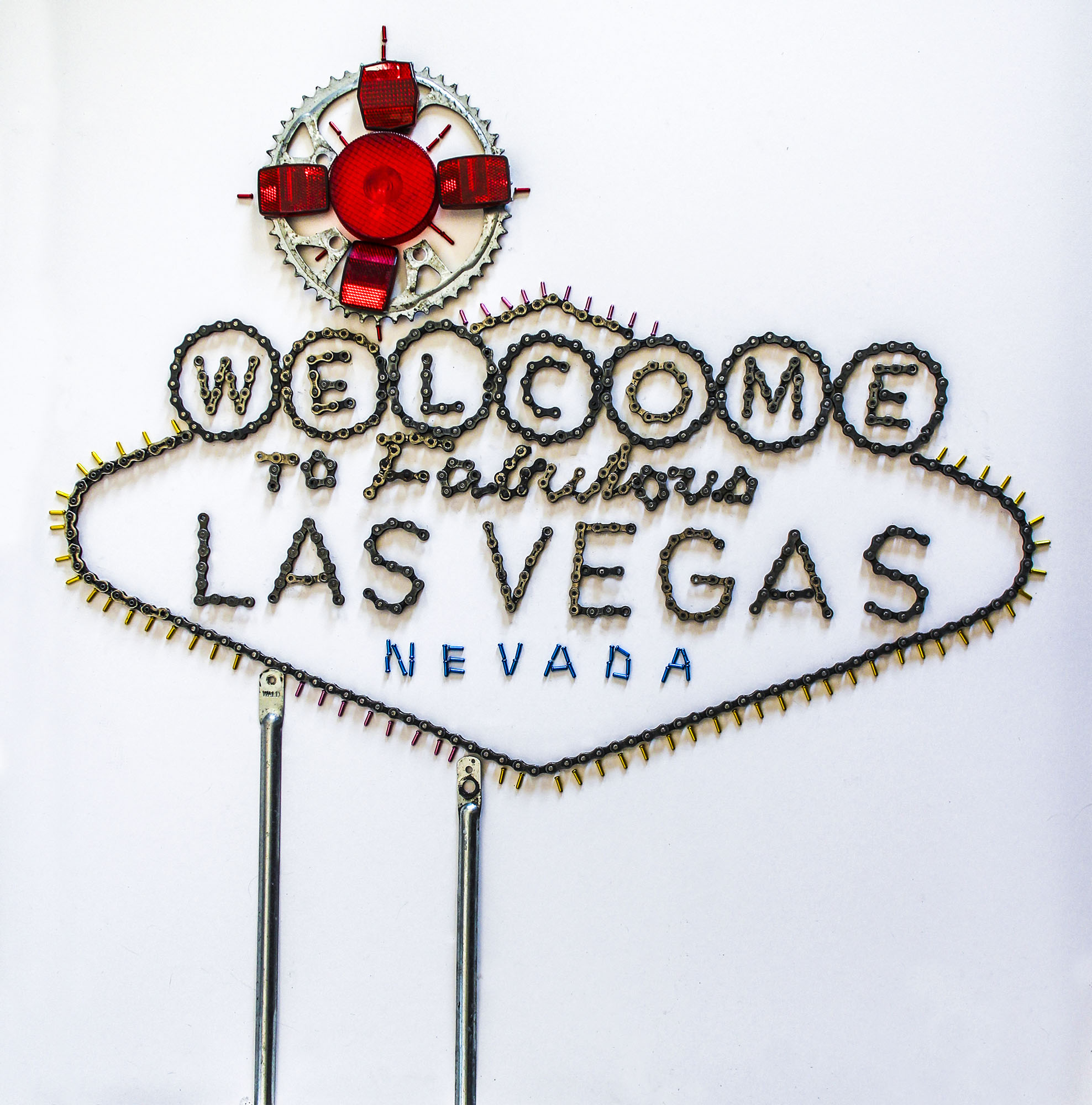 The Welcome to Fabulous Las Vegas sign is a
Las Vegas landmark

erected in May 1959 by Western Neon, and designed by employee

Betty Willis. She considered the sign her gift to the city and public domain,

resulting in it being ubiquitous on Las Vegas souvenirs. When Betty passed away, Clark County commissioners declared May 5th "Betty Willis Day" honoring the designer of the sign.
• Chain
• Basket Support Arms
• Derailleur End Caps
• Reflectors
• Chain Ring