09 Mar

PBWC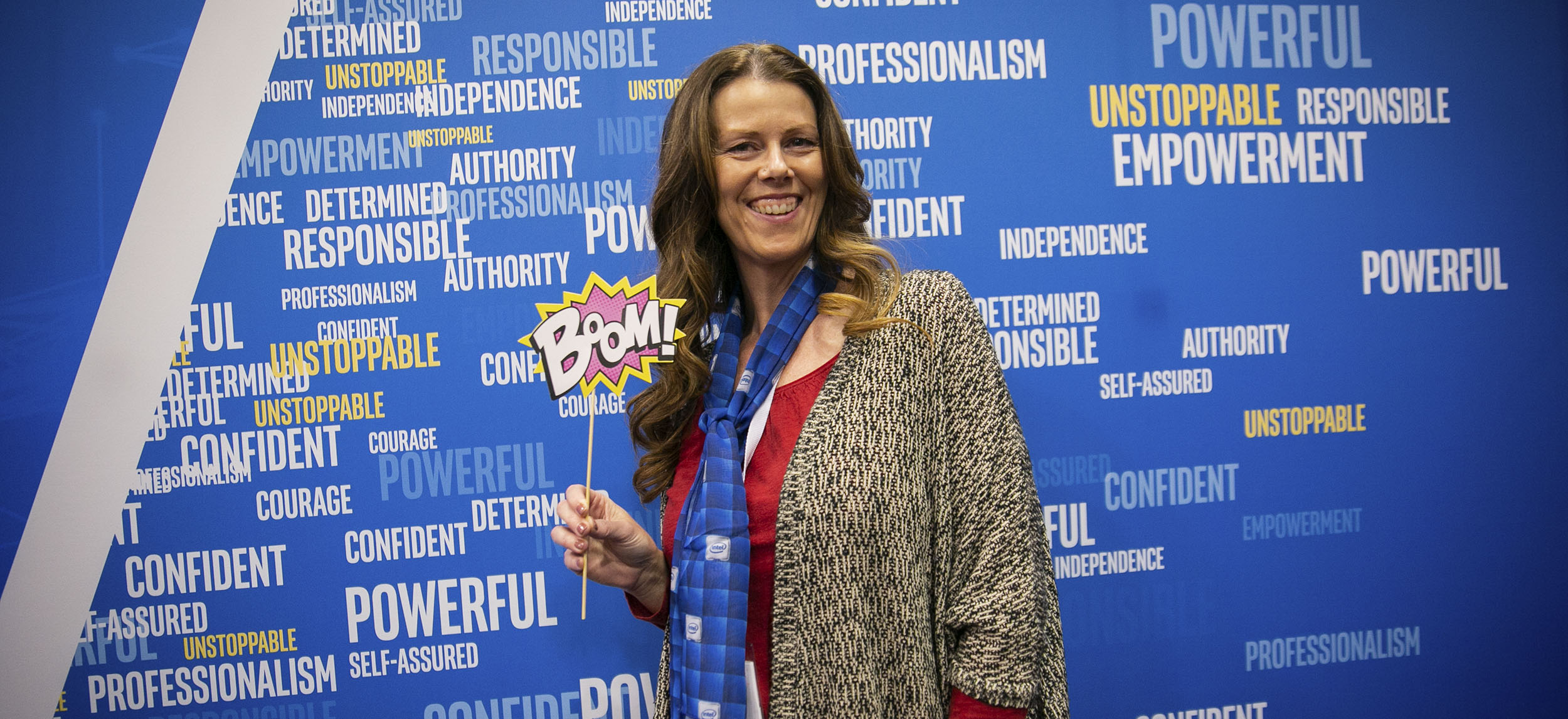 California's largest organization for working women, the Professional Businesswomen of California (PBWC), reached out to our team at Britelite Immersive to reinvigorate their entire brand presence. From brand guidelines to websites, we spent six-months closely collaborating with PBWC's leadership on how to evolve, consolidate, and bring consistency to their corporate brand and annual conference. My role as the creative lead was to define and craft their visual brand guidelines, create the conference campaign brand, and creative/technically direct the build-out of their new website.
• Research & Discovery
• Brand Guidelines
• Campaign Design
• Creative Direction
• Technical Direction

At the start of this collaboration, we knew that our primary objective was to centralize and bring consistency to PBWC's brand—but first, we had to work with their staff to bring a formal definition to their strategic principles, audiences, and goals. We led that effort with our goals of infusing authenticity, empathy, diversity, and flexibility into the whole project.
We led PBWC through several discovery workshops where we defined their emotional brand appeal as well as how that brand would manifest visually.  Their goal of building an inclusive world where access to opportunity and pay is equal to all became our goal. This discovery session set the tone for how we would infuse inclusivity and opportunity into each deliverable.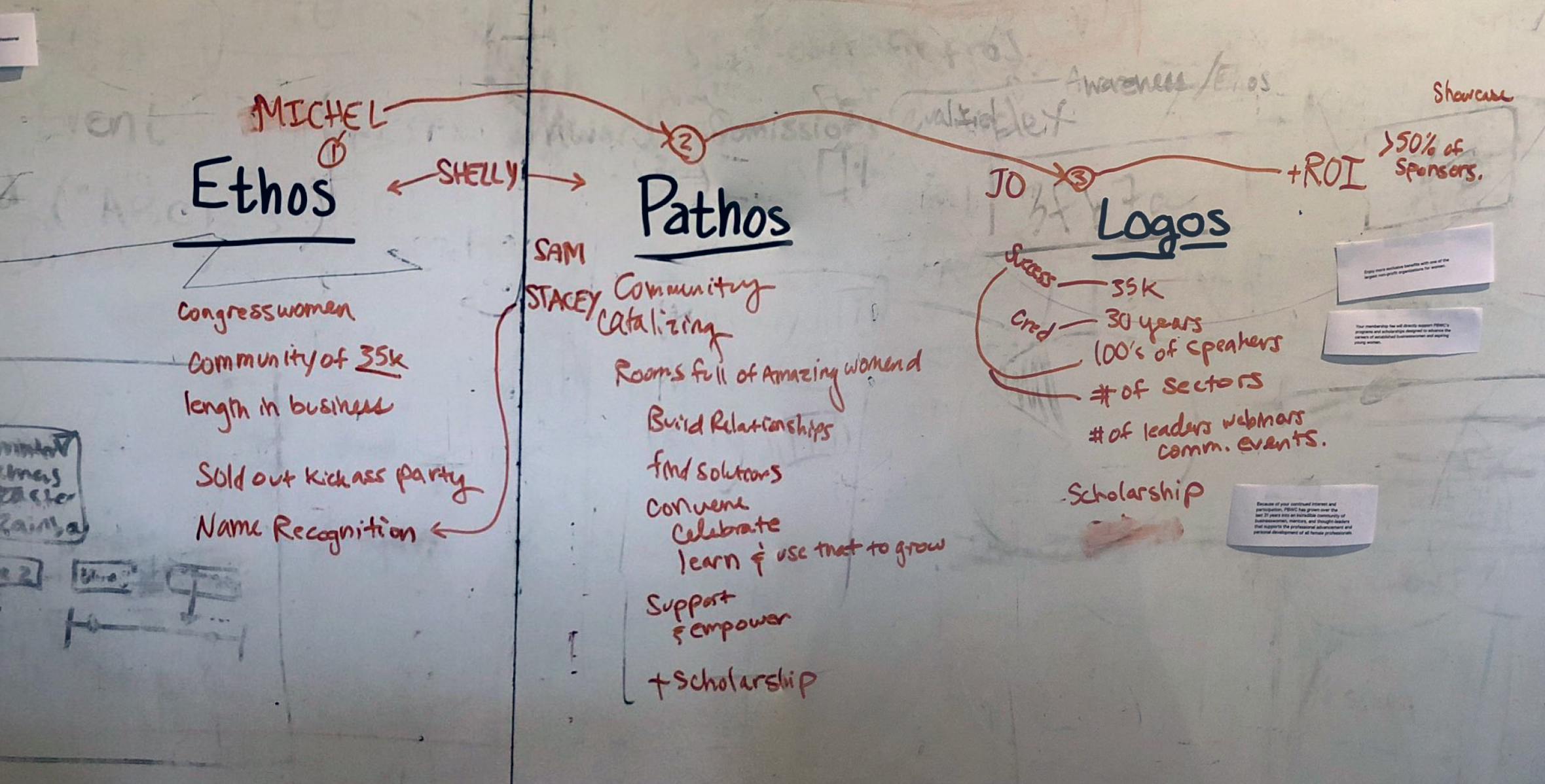 While our main goal with PBWC's brand guidelines was to define and organize the brand and its various applications—we set out to go even further with our work by infusing equality and inclusivity into each recommendation. This is most obvious within our color and typeface choices. Each color is named after women who made history and we selected the typeface Palanquin after only considering typefaces designed by women. These intentional choices were made to shed light on how frequently we overlook equality and inclusivity in our daily lives.
The 2020 edition of PBWC's annual conference taking place at the Moscone Center in San Francisco is a single-day event that draws in over 5,000 women from all over California. The organizers were excited to capitalize on a growing focus of working to benefit the social good—hence naming their 2020 annual conference #For Good. I presented two campaign concepts interpretations—one that spoke to unification and a second that encouraged attendees to be the authors of their narrative. Our client chose the latter—feeling that it best matched their hopes and dreams for the women attending the conference.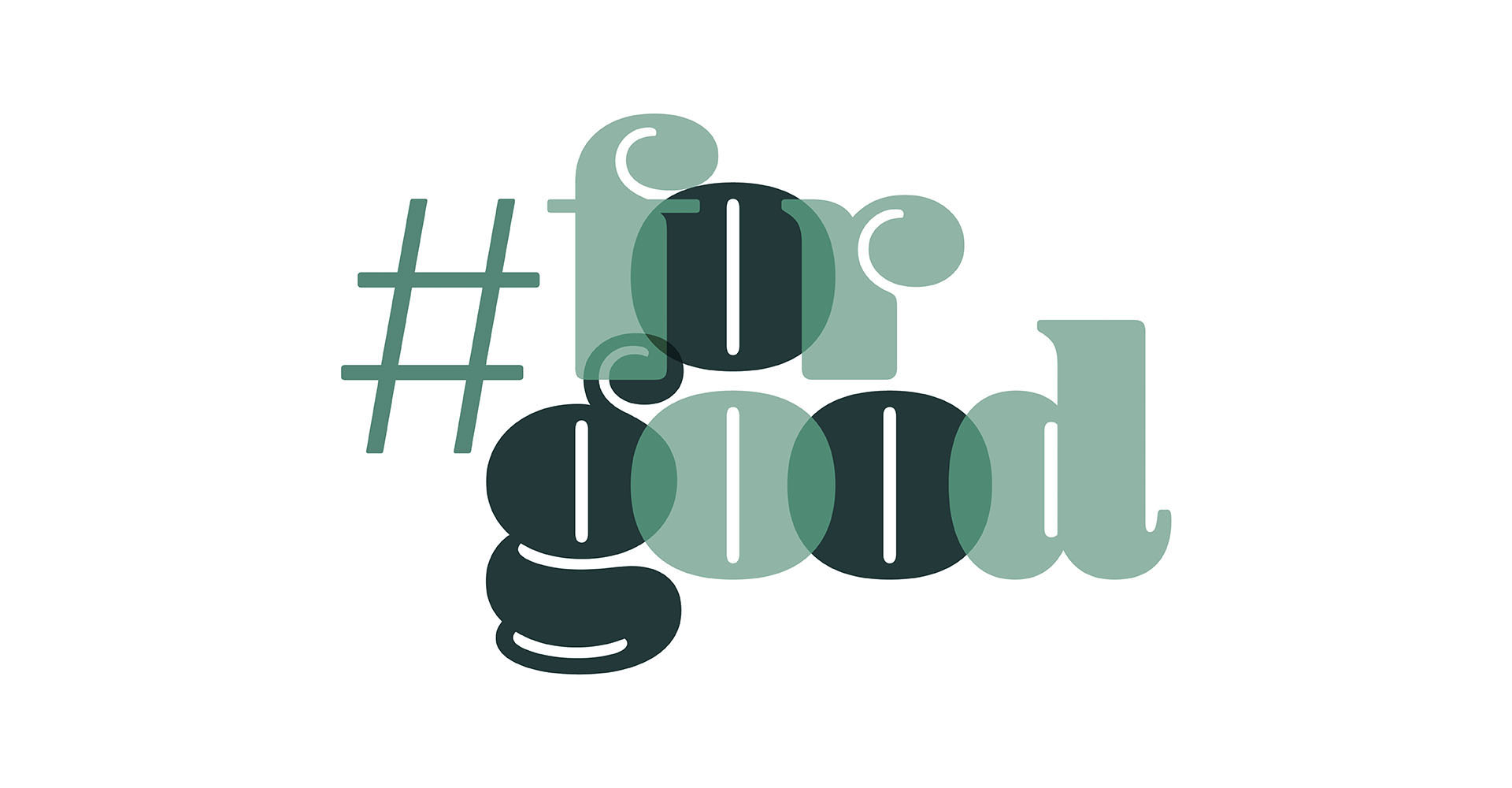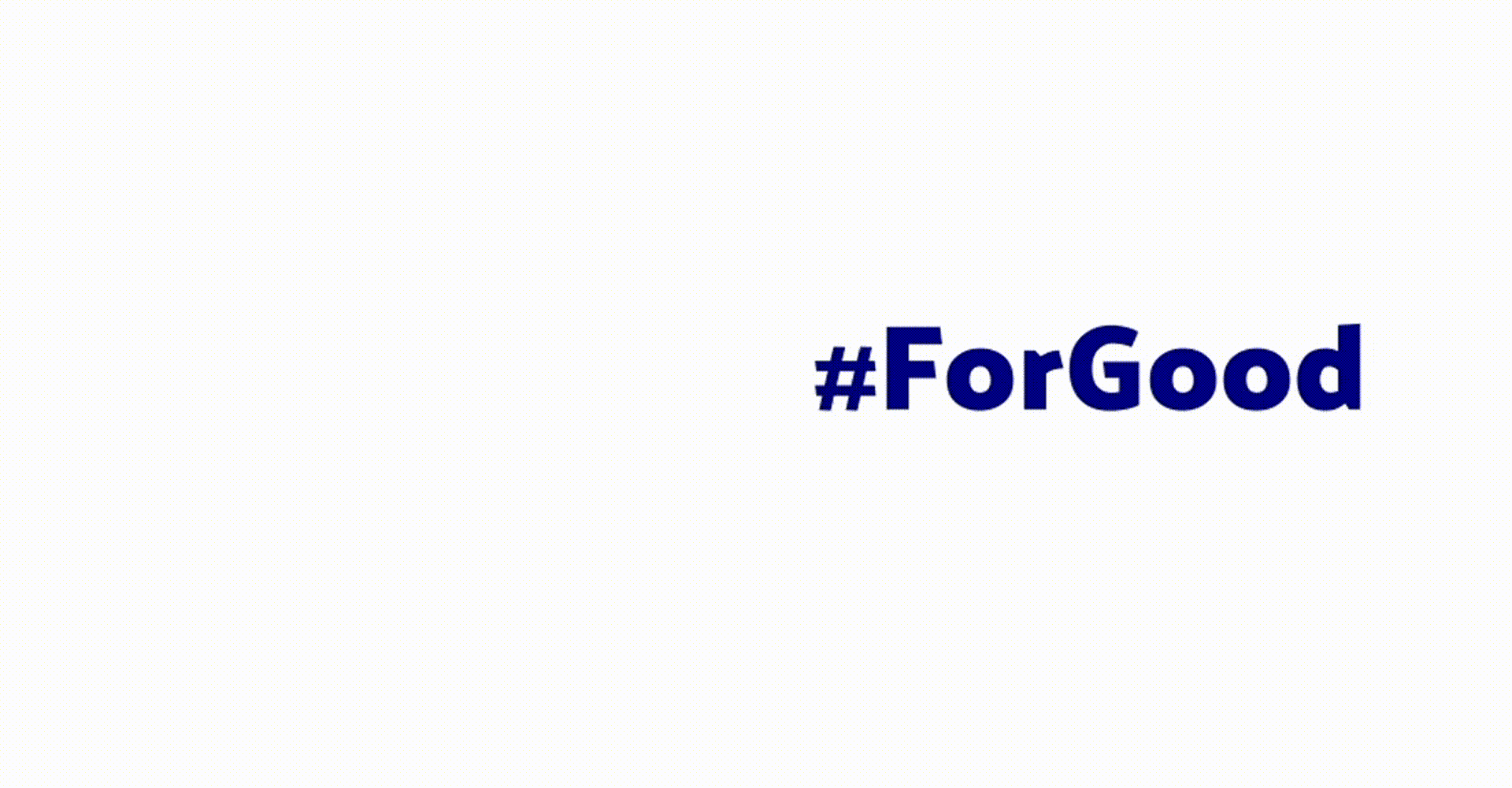 Strong Women Illustrations
Paired alongside the write-in logomark was a family of strong women single line illustrations that also correlated to writing your narrative. Each illustration was chosen and crafted for its ability to convey diverse representation. I wanted attendees to feel heard and empowered with these illustrations. Upon delivery—our client quipped: "These women look like strong confident businesswomen who have come to deliver the goods."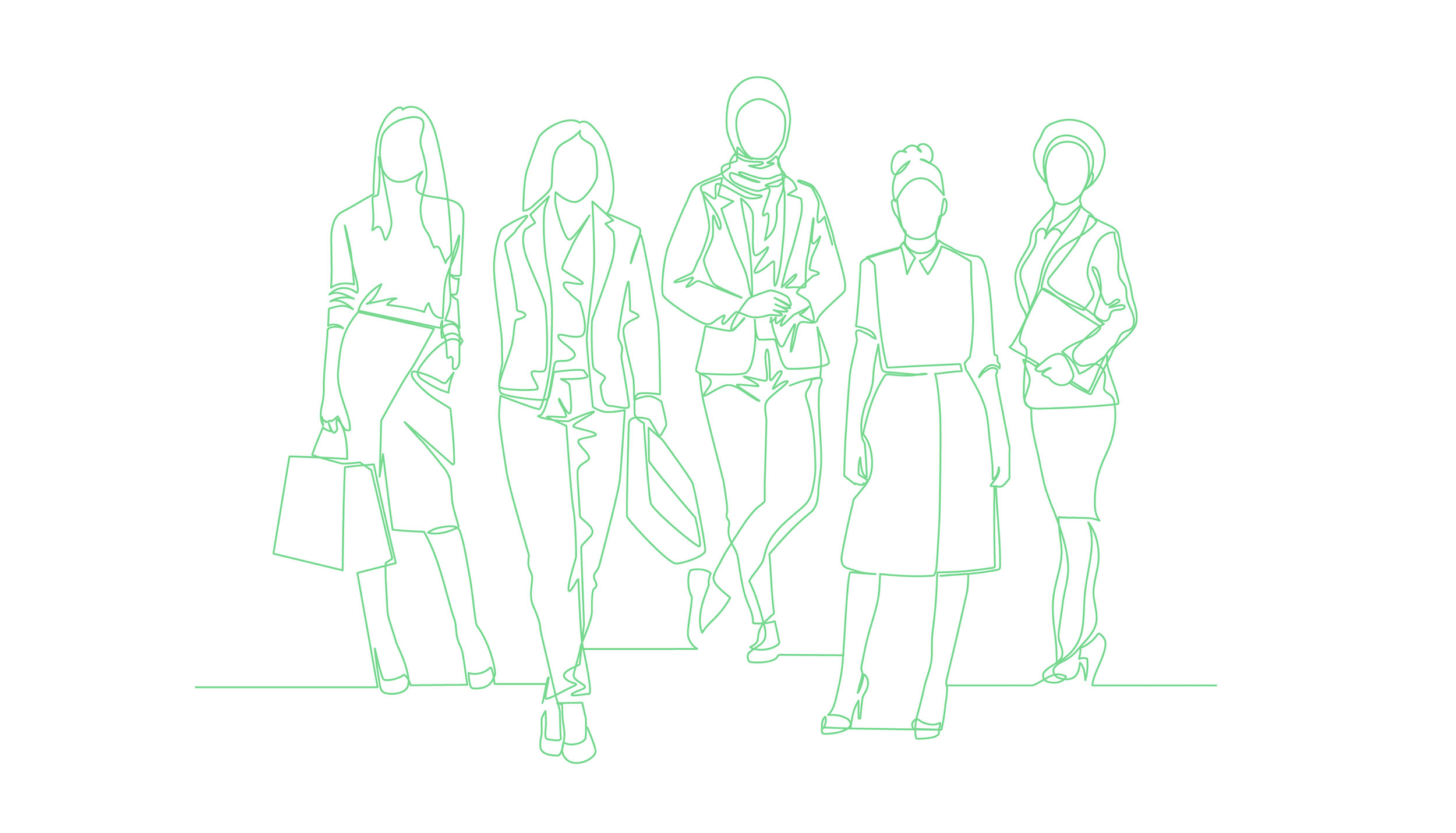 Similar to the organization brand guidelines, we were tasked with creating a document that PBWC's vendors would use to build out each piece of tangible media. I scaled the look and feel across a variety of digital, print, and physical conference pieces to demonstrate the versatility as well as provided numerous templates for conference marketing and social media.
Our team approached the overhaul of the PBWC website with two main goals: First and foremost, the first impression should evoke confidence, inspiration, and inclusivity. Secondly, make it efficient for both client and audience to purchase event tickets and update content. Aside from the design, I took ownership of the overall functionality, consistency, and efficiency of the final WordPress based site. A key fact is that I leveraged over ten years of institutional code styling and integration skills to build back-end functionality with reliable plugins in unexpected ways.
Throughout this six-month collaboration, we receive numerous tidbits of positive feedback from our client because of the deep thoughtfulness put into each and every piece of the project. From photo selection to website efficiency our client and their audiences were top of mind and we pushed ourselves to go further by questioning accepted norms and stepping out of our comfort zone.