012:
Ceci n'est pas un velo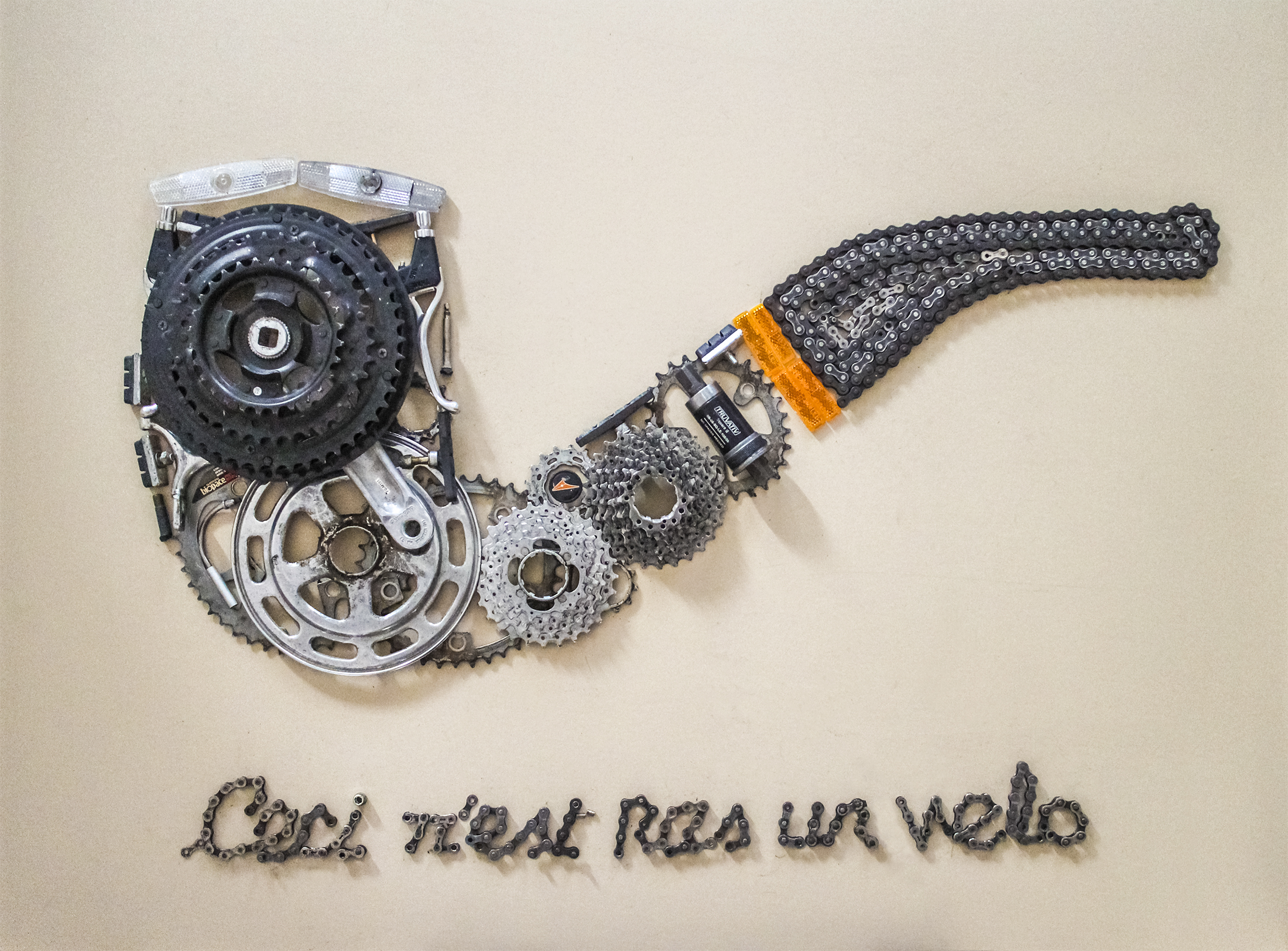 The Treachery of Images is a 1929 painting by surrealist painter René Magritte. The picture shows a pipe, and painted below Magritte wrote, "Ceci n'est pas une pipe" French for "This is not a pipe." The painting is not a pipe, but rather an image of a pipe. This masterpiece of surrealism creates a three-way paradox out of the conventional notion that objects correspond to words and images—influenced by Magritte's early career in advertising. Like the other artists and poets associated with the surrealist movement, Magritte sought to overthrow what he saw as the oppressive rationalism of bourgeois society. The persistent tension Magritte maintained between nature and artifice, truth and fiction, reality and surreality is one of the profound achievements of his art.
Surrealism has always been a personal favorite art history movement, and in my own bid to question what can be used to make art, I chose to change the famous phrase to "Ceci n'est pas un velo" as it's not a picture of a bicycle but rather pieces from bicycles.
Chain

Chainrings

Rear Cassettes

Brake Pads & Parts

Bottom Bracket

Handlebar plug

Reflectors

Brakes Levers