10 Mar

Blockchain Mural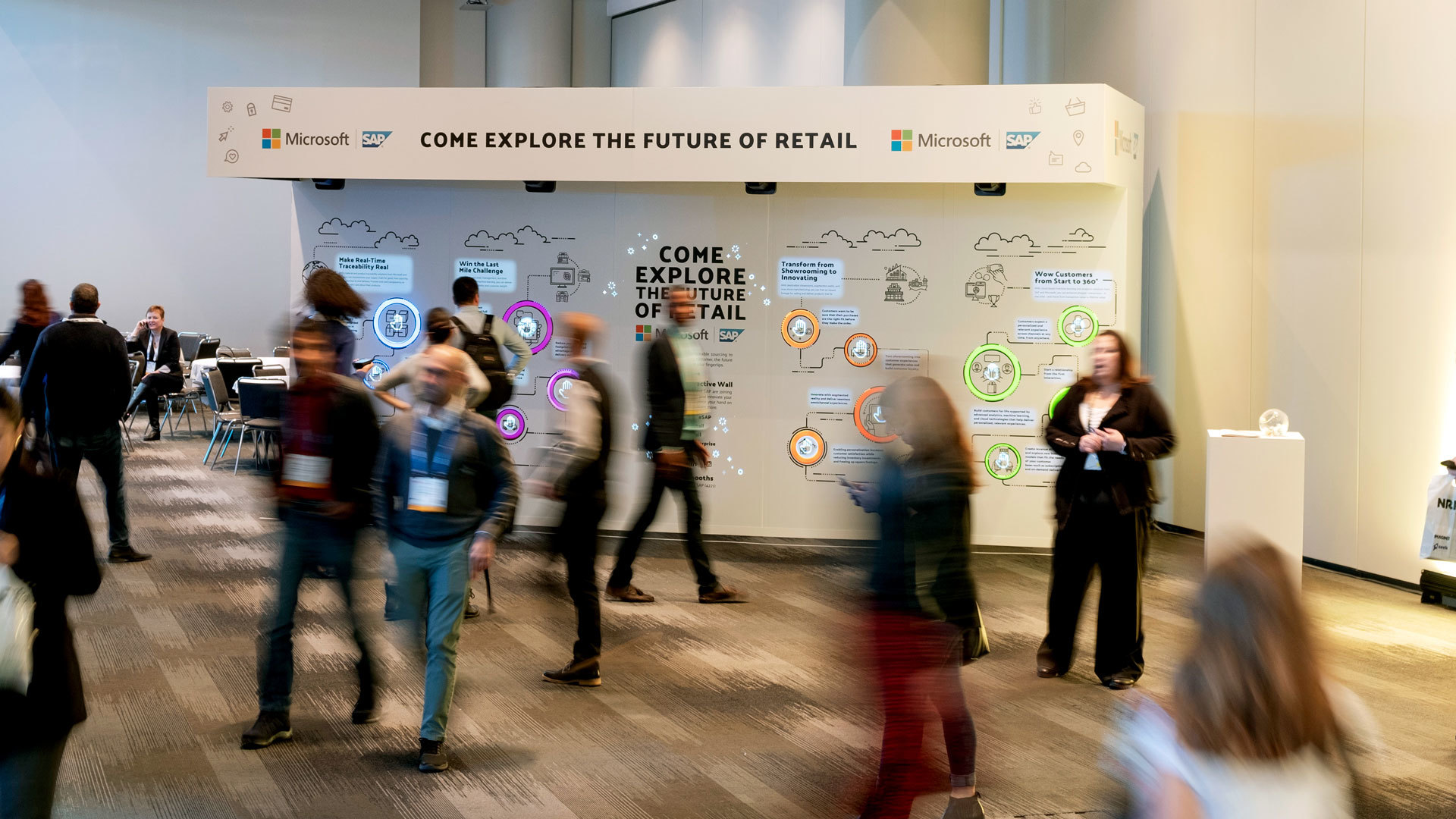 For the 2020 National Retail Foundation conference (NRF), SAP & Microsoft were looking for a unique interactive experience that would demystify their new technology partnership about using blockchain in the retail industry. Our team at Britelite Immersive built a non-traditional exhibit that combined printed illustration, projection mapping with capacitive touch sensors to create an enhanced interactive mural. As creative lead, I illustrated the print and animated artwork that wrapped around the entire wall as well as creative directed the animation and production design.
• Creative Concept Discovery
• Illustration
• Interactive Design
• Creative Direction

From our early brainstorming sessions, we were inspired by this idea of making physical art interactive with emerging technology. The concept of inviting an audience to touch artwork has always fascinated me—as I believe it improves concept retention, especially when you are presenting extremely complicated narratives. As our team proved the technological aspects of the project, I set out with our ECD to start honing in on the narrative and design.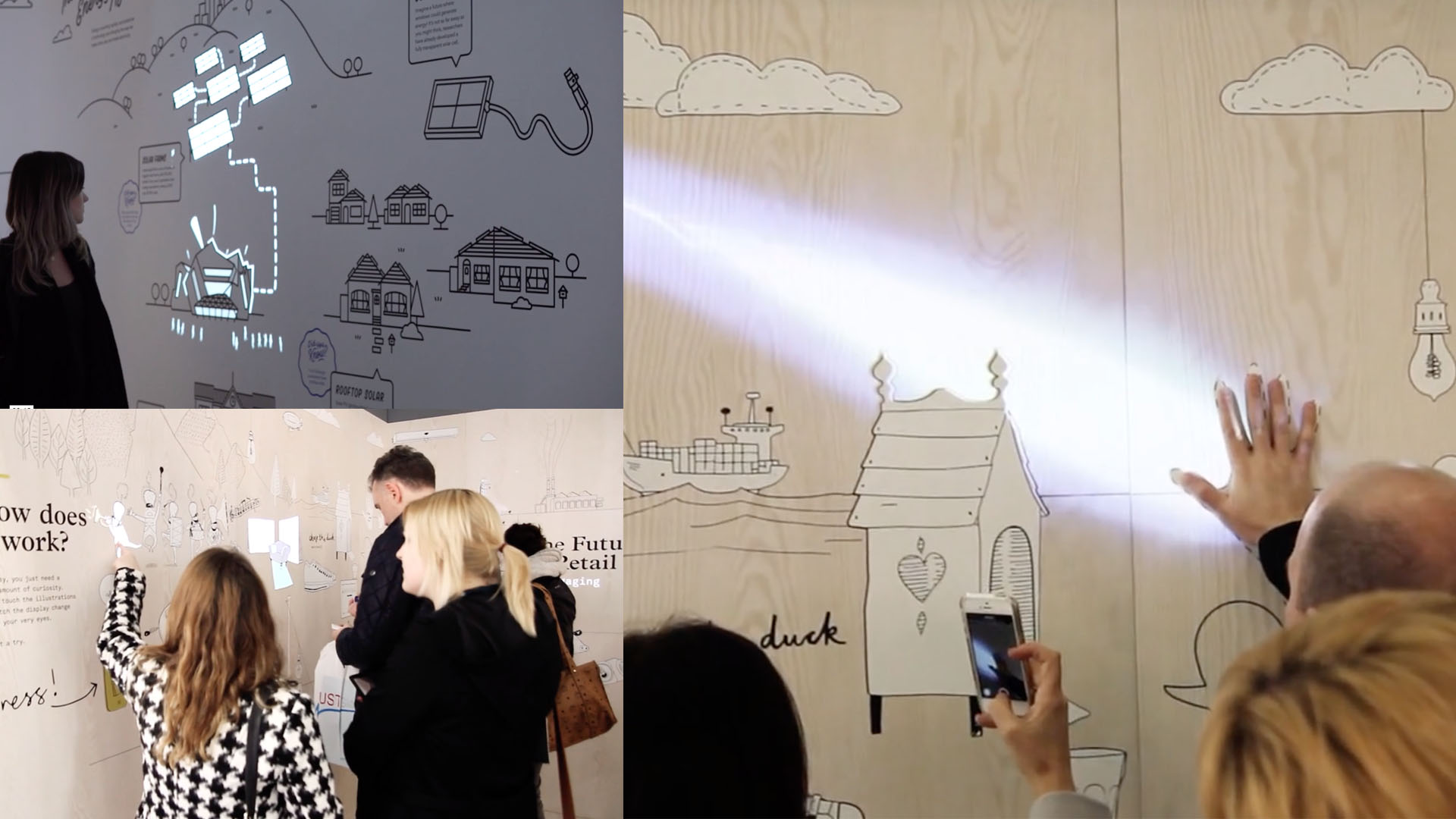 Our challenge was to educate the public about how blockchain technology positively impacts the retail industry. To do this we broke down the process of how raw materials become products that consumers purchase and crafted four distinct stories that demonstrated how blockchain technology improves that process. Each story panel was equipped with capacitive sensors that triggered projection-mapped animations that enhanced each narrative.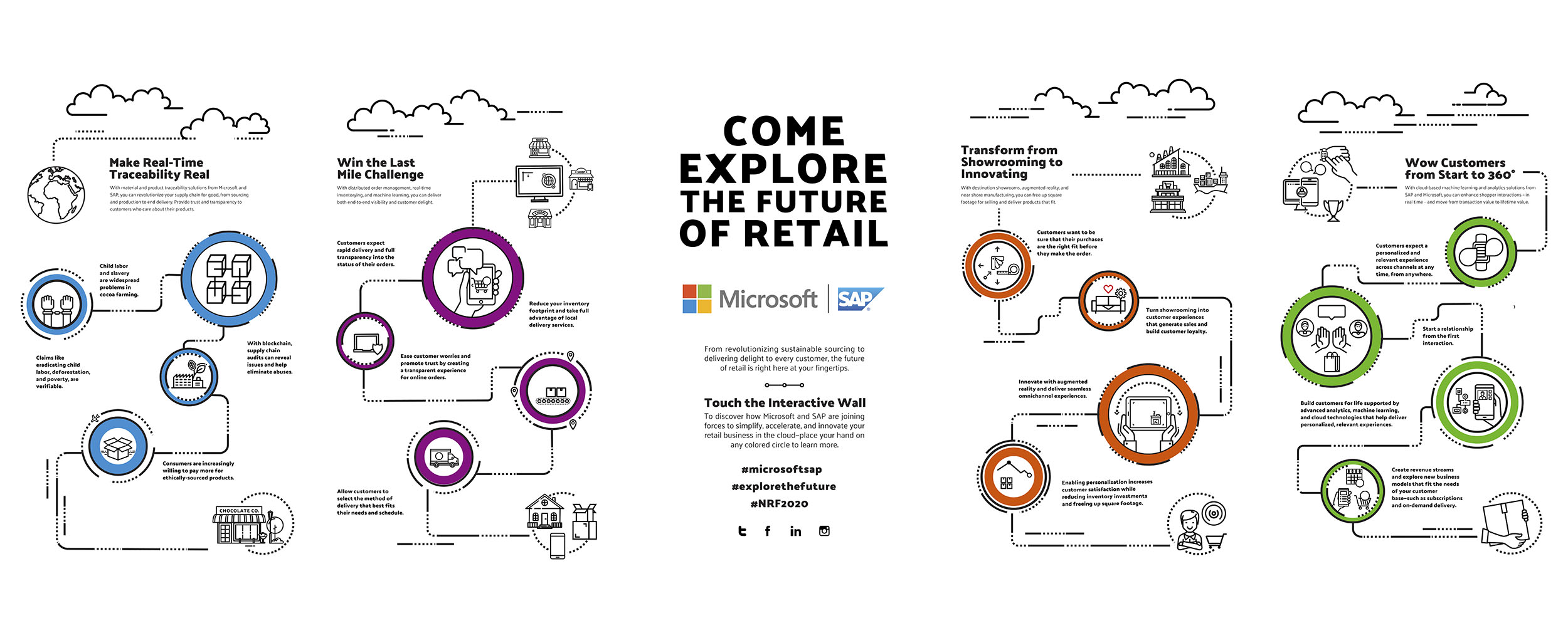 Consumers require brands to know every detail of their supply chain. This storyline explores how blockchain improves traceability— reducing poor labor practices around the globe.
Consumers now expect to be able to track exactly where their packages are in real-time, which storyline two explores with order management and transparency.
Storyline three examines how blockchain enables consumers to see customized products before purchase—which can reduce the stock and warehouse space a brand needs to maintain.
Storyline four is about using blockchain to create 360-degree experiences that enable brand loyalty to be cultivated.
By all accounts, visitors were immediately drawn to the installation and the booth drew larger crowds than any other installation on the floor. More importantly, the wall enabled our client to have more conversations about how their technologies could be implemented into the retail space.